---
Beurs van Berlage receives Green Globe Certificate
---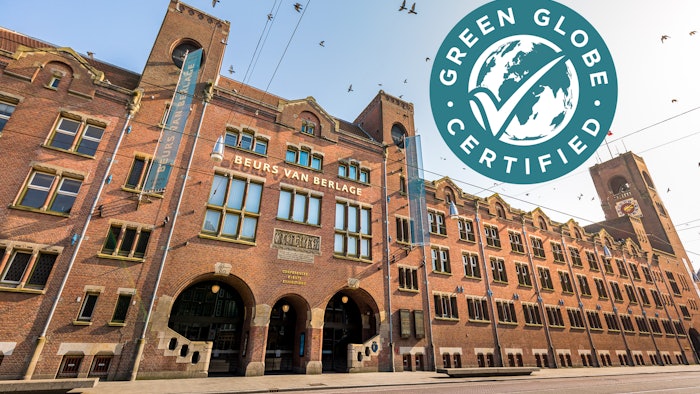 Amsterdam Conference Centre Beurs van Berlage is the first Dutch conference and events center to receive the Green Globe Certificate. Situated in a national monument built in 1903, with a place on the UNESCO list of most important buildings worldwide, the Beurs van Berlage is a central meeting place in the historic heart of Amsterdam.
"Green Globe offers us a framework with which we can control, monitor and improve our sustainability processes. It furthermore shows our commitment to sustainability and environmental responsibility," said Willemijn de Vet, marketing manager at the Beurs van Berlage.
Green Globe is the world's leading certification for sustainable operation and management of travel and tourism worldwide. The Green Globe International Standard for Sustainable Tourism has been developed over three decades in collaboration with the travel and tourism industry, communities in tourism destinations and other stakeholders.
"Whether it is about being an inclusive and caring employer, a generous community member, respecting the historical architecture of the building or simply being creative with actions such as sourcing from local suppliers, reducing food waste, serving yummy vegan menus or saving water and energy, Beurs van Berlage does all of this and more," said Emilie Hagedoorn, Green Globe auditor.
>> beursvanberlage.com/amsterdam-conference-centre
>> Booth E2019