---
Durban ICC leads the way for events
---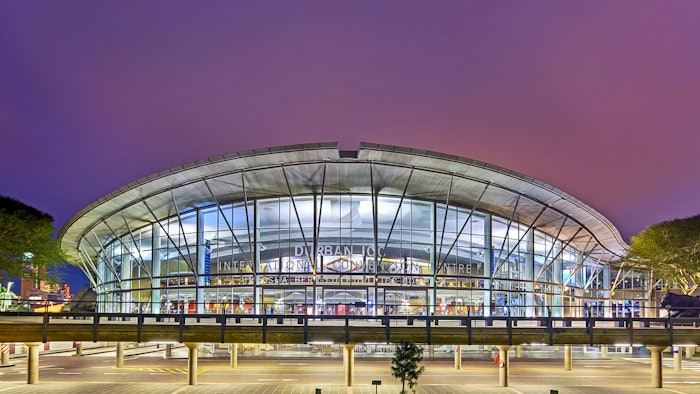 Having just hosted two successful major events—Africa's Travel Indaba and the Global Conference on the Elimination of Child Labour—the Inkosi Albert Luthuli International Convention Centre (Durban ICC) is in pole position to clinch the crown as Africa's Leading Meetings and Conference Destination.
Nominations have opened for the 29th World Travel Awards (WTA), which reward and celebrate excellence across all key sectors of the travel, tourism and hospitality industries. The WTA brand, also known as the "Oscars of the travel industry," is recognized globally as the ultimate hallmark of industry excellence. Voting has opened in various categories for the Africa region, and regional winners will go head-to-head for the world awards.
"Despite the lockdowns forcing the Durban ICC to mothball itself, when restrictions were eased, we worked diligently to reduce the impact of the COVID-19 pandemic and maintain business continuity as far as was possible under the dire circumstances," said Lindiwe Rakharebe, chief executive officer. "We have just completed two major back-to-back events which tested all our systems, and the verdict is that the Durban ICC is ticking over like a well-oiled machine."
Durban ICC has been nominated as Africa's Leading Meetings and Conference Destination 20 times and has been voted the winner in this category no fewer than 17 times. The state-of-the-art venue has also been nominated the World's Leading Meetings and Conference Destination for the past 10 years.
>> icc.co.za
>> Booth E1324