---
The Goodtime Hotel is a unique marquee concept for Miami Beach
---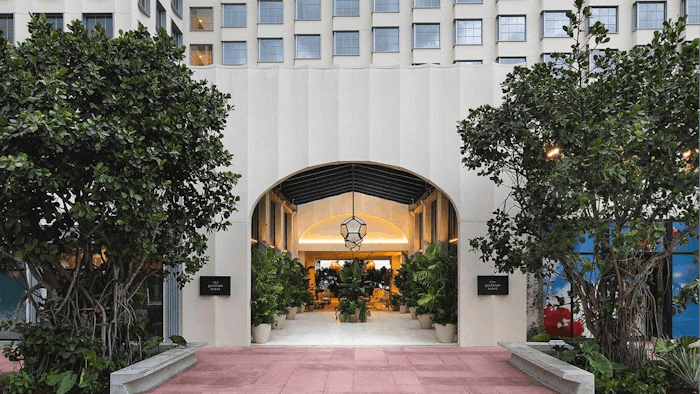 The Goodtime Hotel, the first collaborative lifestyle hotel brand from David Grutman of Groot Hospitality and musician Pharrell Williams, provides an escapist, transportive atmosphere through its reimagined Art Deco aesthetic, which unwinds over nearly 100,000 square feet of public space.
The 266-room property on Miami Beach's Washington Avenue and 6th Street includes more than 5,000 square feet of meeting space to hold up to 200 people.
"We wanted The Goodtime Hotel to impart a feeling of both revitalization and that rare, exciting thrill that takes over when you discover something special," said Williams. "It's that adrenaline-fueled sensation of entering a whole new setting and a whole new mindset. This place provides a natural good time for all who come through."
Grutman's Strawberry Moon, a restaurant and 30,000-square-foot pool club, serves up classic and casual Mediterranean fare and specialty cocktails for dinner and weekend brunch, inside or poolside. Other areas include 45,000 square feet of ground-floor retail, a gym with modern equipment, and a library, a glossy peach-hued and natural oak-clad room meant for anything from coffee to cocktails to casual business meet-and-greets.
>> thegoodtimehotel.com
>> Booth C4319