---
Rosewood Miramar Beach brings Japanese fine dining to California's central coast
---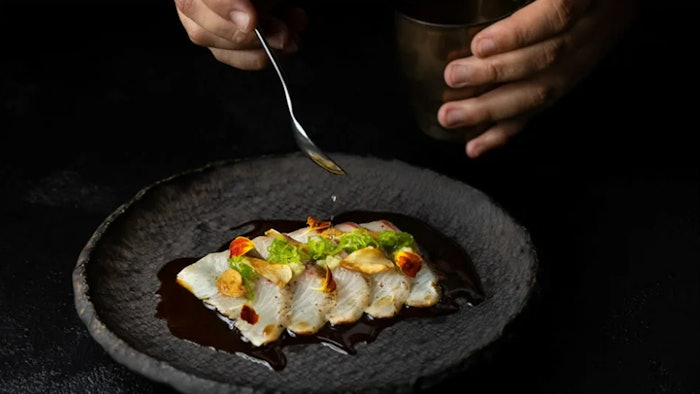 Rosewood Miramar Beach has opened AMA Sushi, a celebration of Japan's Edomae tradition crafted with variety and skill, uniquely situated on the American Riviera. Inspired by the legacy of Japanese free divers, the restaurant derives its name from the valiant women who swim the ocean to collect fresh seafood for their villages. Tucked away within the property's sprawling grounds, AMA Sushi showcases fresh ingredients complemented by an extensive selection of wine, saké and innovative cocktails.
The restaurant is helmed by executive Chef Kentaro Ikuta, who hails from Osaka where he refined his craft before moving to California, spending the last 13 years at MICHELIN-starred omakase concepts. Chef Ikuta is joined by Chef de Cuisine Scott Yonamine, who was most recently in Tokyo at Musahi Sushi, and Sushi Chef Wendy Ramos from Southern California's renowned Nobu Malibu.
"I am thrilled to bring almost 30 years of experience in the traditional Edomae school to this special region of California, famous for its pristine seafood and the perfect home for a seasonal expression of Japanese fine dining," said Ikuta.
Anchored in an extensive nigiri and sashimi list, the menu highlights Santa Barbara's exceptional offerings alongside the finest seafood carefully selected from Toyosu Fish Market in Tokyo's Koto Ward. The wild-caught and sustainable ingredients will also be available as simply prepared hand and cut rolls or uramaki (inside out) rolls that introduce non-classical sauces and flavors.
>> rosewoodhotels.com
>> Booth F1235