---
A reimagined hotel experience at Sheraton Dallas
---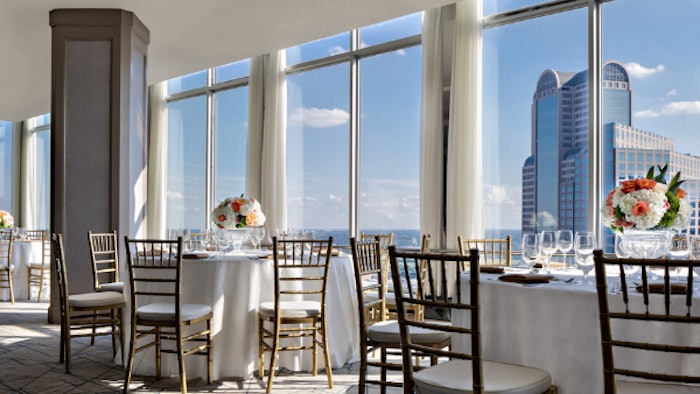 Comprehensively transformed and perfectly situated, Sheraton Dallas Hotel is ready to exceed expectations with Texas-sized hospitality.
The 1,840-room hotel is nestled in the city's downtown district, near American Airlines Center, Fair Park and within walking distance to many shops, restaurants and bars, including the Deep Ellum neighborhood.
The hotel has introduced an outdoor event space under its new event programming, "Dare to Outdoors." The catering team has partnered with Pacific Plaza Park, a 3.7-acre green space in downtown Dallas. The park features a 31,950-square-foot lawn space and permanent seating, as well as night-sky- friendly lights for star watchers. Three food truck power outlets are available for events, and standard outlets are situated throughout the park. Outdoor amplified sound is allowed in conjunction with a special event permit.
>> marriott.com
>> Booth D3518