---
Accessible surfing at West Oahu's Wai Kai
---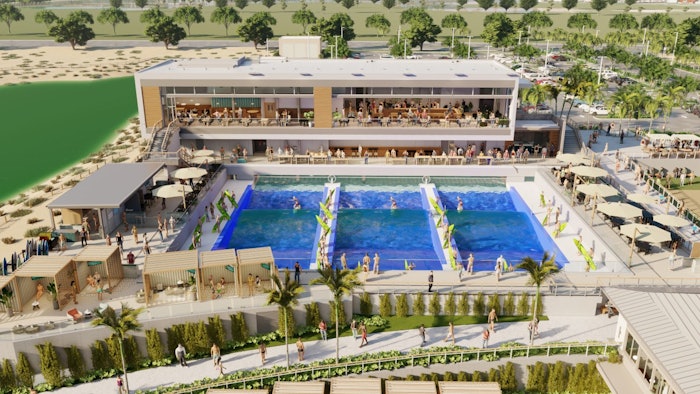 Wai Kai, set within Hoakalei Resort in Ewa Beach on West Oahu, has announced its grand opening date for Feb. 10, 2023.
The highly anticipated development is the first of its kind in Hawaii, known as the birthplace of modern surfing, and is poised to become an active year-round destination that inspires locals and visitors to connect to the water, land and rich Hawaiian culture. It will be situated 35 minutes from Honolulu, overlooking the turquoise waters of the Pacific Ocean.
"Wai Kai is set to become a must-visit year-round destination where locals and visitors will reconnect through transformative experiences and signature events while enjoying the incredible natural beauty of Hawaii," said Larry Caster, director of retail development for Wai Kai Commercial Development.
The LineUp at Wai Kai will serve as a dynamic social and recreational activity hub of water sports and activities headlined by the Wai Kai Wave in a sun-kissed setting with cool ocean breezes. Powered by citywave, the technology creates authentic surfing conditions with perfect endless and adjustable waves ranging from two to six feet for all skill levels.
Dining is set to be an integral part of the Wai Kai experience. A dual-concept restaurant presented by MICHELIN-awarded Chef Todd Humphries of Kitchen Door Napa sits at the heart of the property. The signature restaurant, the Plaza Grill, is on the upper level and features a full-service dining room with lanai seating and unobstructed lagoon views. 
>> atthelineup.com
>> Booth D3223