---
Oceandiva London launches at IMEX America
---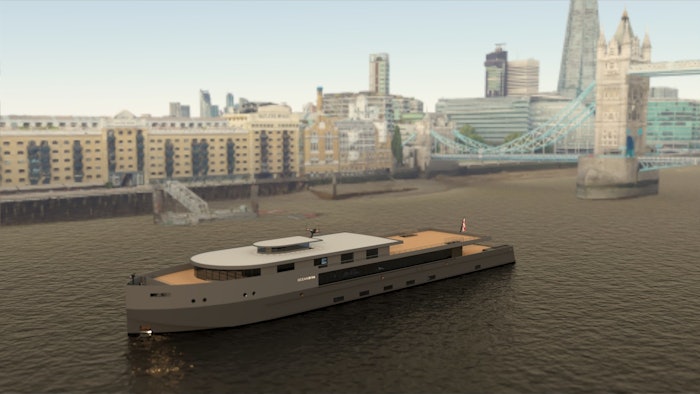 Oceandiva London, the UK's first CO2-neutral venue on the Thames, is set to revolutionize London's events and hospitality sector. IMEX America was the launch platform for the unique venue, now taking bookings for events from the U.S. market and internationally.
Ahead of the vessel's arrival, Oceandiva London has already begun to attract attention from event planners and incentive buyers globally. Scheduled to officially open for events from January, Oceandiva London will be one of the hottest new openings for 2023.
Joshua Novick, vice president of North America at London and Partners comments: "Oceandiva is an extremely exciting addition to London's ever-growing events space. Located on our iconic River Thames, it will make the perfect venue for a large-scale incentive trip, as well as innovative events like tech activations and new product launches. As London works towards becoming a carbon neutral city by 2030, we welcome sustainable and pioneering venues like Oceandiva, which are helping to transform London's unique offering even further."
With corporates facing ever challenging sustainability quotas, Oceandiva London offers a solution that allows event organizers to accurately measure each event on board working through industry body ISLA.
The TRACE platform, created by ISLA, helps the event industry reduce their carbon footprint by measuring and minimizing carbon. Giving insight into the environmental cost, TRACE captures emission and waste data from live which are then generated into impact reports in real-time, empowering corporates to support their clients and stakeholders. 
>> oceandiva.eu/en
>> Booth E2107