---
Tourism in Washington, D.C., falls by half in 2020
---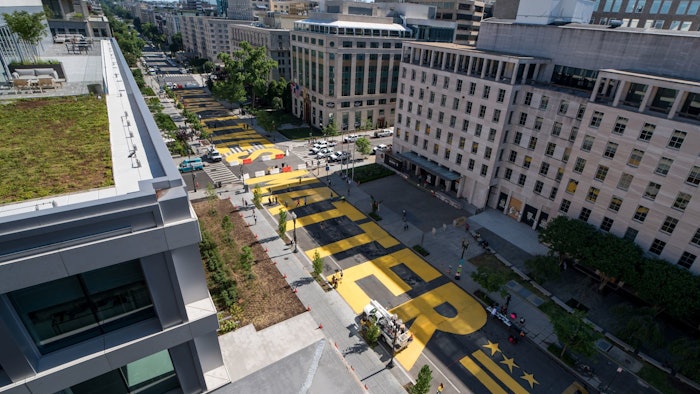 After 10 years of growth, total visitation to Washington, D.C., is estimated to fall by more than 50% in 2020 before potential rebound in 2021.
Destination DC (DDC), the official destination marketing organization for Washington, D.C., announced that before Covid-19, the nation's capital welcomed 24.6 million total visitors, with 22.8 million domestic visitors (up 4.1 percent), and 1.8 million overseas visitors (down 7.9 percent).
The organization projects approximately 11 million domestic visitors, down 53%, will travel to the city in 2020. However, if a vaccine is available early next year, and if the recession does not deepen in a significant way, that estimate could rise to 20 million by 2022. By comparison, it took the travel industry 10 years to recover following 9/11.
"We set the bar high with 10 consecutive years of growth before the pandemic changed things for us, and as we can expect this year won't look good," said Elliott L. Ferguson, II, president and CEO of DDC. "The key for us will be securing funds to market our destination when the time is right, adapting our sales efforts virtually and focusing on the safety measures the city and industry have adopted to keep visitor safety in mind."
Data from MMGY Global shows that consumers view their personal cars as a safer mode of transportation than travel by air or train. Once advertising resumes, DCC will prioritize the drive market, comprised of more than 50 million people within a four-hour radius, through its Discover the Real DC marketing campaign. The Stay Local DC campaign will target locals in the region, a key market in destination recovery. Shifts in messaging prioritize safety, proximity and masks.
When it comes to large-scale events and groups booked by DDC, there have been 42 cancellations to date, resulting in a $422 million total loss, not including in-hotel meetings and leisure groups. Thirty-five major events would have taken place in 2020, resulting in a loss of $369 million, and seven events in 2021, valued at $53 million.