---
Capitalizing on hybrid event solutions
---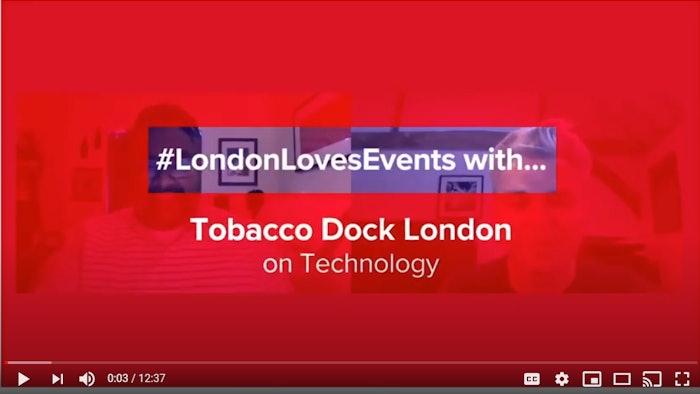 As countries around the world continue to respond to the coronavirus pandemic, London's event industry is adapting and innovating to offer hybrid solutions for event planners. 
While the UK capital awaits the safe return of large live events, venues and hotels are investing in smart stages and hybrid event studios, as well as creating partnerships with London's network of production partners and suppliers to deliver safe hybrid events. The city's status as Europe's largest hub for tech and innovation makes it well-placed to develop creative offerings for hybrid event planners.
To shine a spotlight on London's events industry, the London Convention Bureau has recently launched a new video series called #LondonLovesEvents with... Focusing on a different hot topic for the events industry each month, the latest episode explores technology for events with Jonny Read, commercial director at Tobacco Dock London. "Live from Tobacco Dock," is a full-service hybrid offering, featuring two hybrid studios. An LED video wall, HD camera setups and high-definition sound mixing will ensure a rich delegate experience for virtual participants.