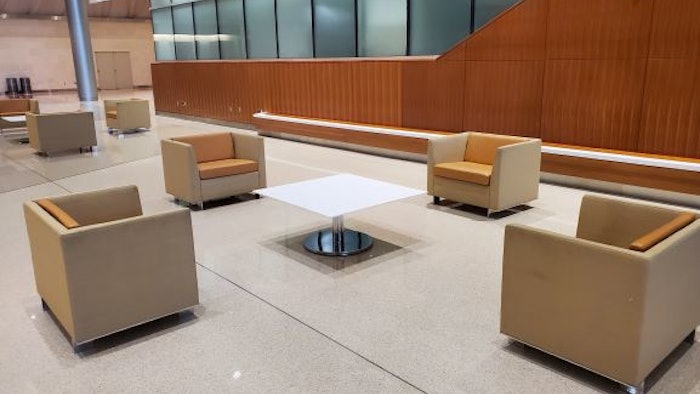 Amid uncertainty, travelers can be confident and assured that San Antonio keeps innovating to ensure health and safety is priority No. 1.
Regularly lauded for its focus on customer service, San Antonio International Airport (SAT) is the first airport in the world to purchase and deploy the Xenex LightStrike robot, the only ultraviolet (UV) room disinfection technology proven to deactivate SARS-CoV-2, the virus that causes Covid-19.
The Henry B. Gonzalez Convention Center is ready to work with meeting planners to develop plans and procedures specific to each event. It is proud be the first Texas convention center to receive the Global BioRisk Advisory Council (GBAC) Accreditation.
In accordance with CDC guidance, San Antonio business owners and associations have produced "The Greater. SAfer. Together. Pledge," with the goal to protect the health and safety of employees and customers. More than 2,000 San Antonio organizations have pledged to use face coverings, practice social distancing, conduct temperature checks, provide hand sanitizer, follow CDC cleaning protocols, implement contactless payment when possible and provide general Covid-19 awareness training for employees.