---
Sharing the taste of Korean cuisine online
---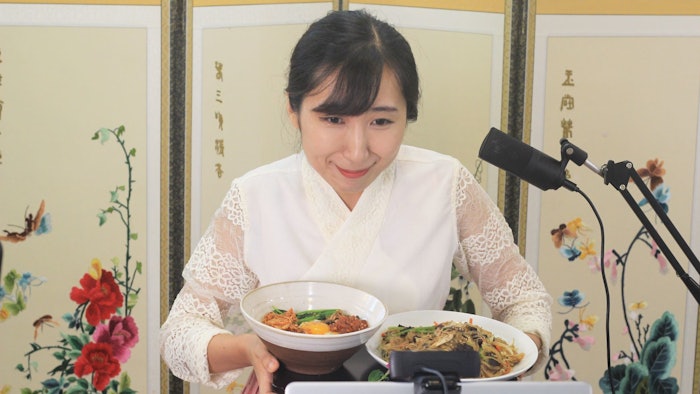 OME Cooking Lab's classes are a form of "culinary tourism." Shopping for food ingredients at a traditional market in a group of attendees, participants witness firsthand how merchants at the market make a living, while sharing Korean dishes cooked together with the purchased ingredients. They naturally come to learn jeong, the sense of caring.
"A traditional market goes beyond a mere distribution channel of food ingredients. It is where people's lives unfold," says Minseon Kim, head of the cooking lab.
Although the traditional market tours have been suspended because of the pandemic, online cooking classes are proving to be just as successful. Many participants are taking classes as a part of incentive and team building programs. OME Cooking Lab tailors a program to the team's nationality, gender, age and other factors to make it as meaningful as possible.
"Our closing greetings are always 'See you in Seoul next year!'" says Kim.