---
Soaking up the sun with fresh air and positive vibes
---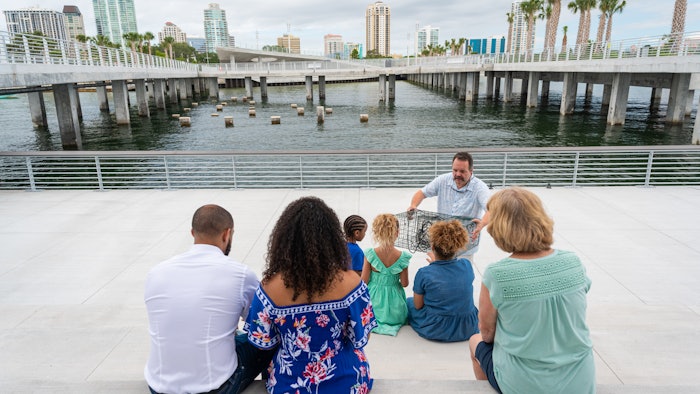 After seven years of planning and construction, the new St. Pete Pier made its debut this summer. The sprawling 26-acre district and extension of St. Pete's bustling city center offers plenty to see, do and eat, set against the expansive backdrop of Tampa Bay.
Guests can safely spread out on a cool tilted lawn and soak up the Florida sunshine while they enjoy dramatic public art. In addition, they can savor local fare from five dining options, including Doc Ford's Rum Bar & Grille, The Cafe at the Pavilion and Pear Teaki, a rooftop bar with craft tiki cocktails.
An essential element of the St. Pete Pier is an interactive marine discovery center, focused on environmental education. Operated by Tampa Bay Watch, the Discovery Center is a haven for families with touch tanks, interactive displays, video presentations, tours and more. The center will also be a destination for corporate and private events.