---
Engineering a new species of roller coaster
---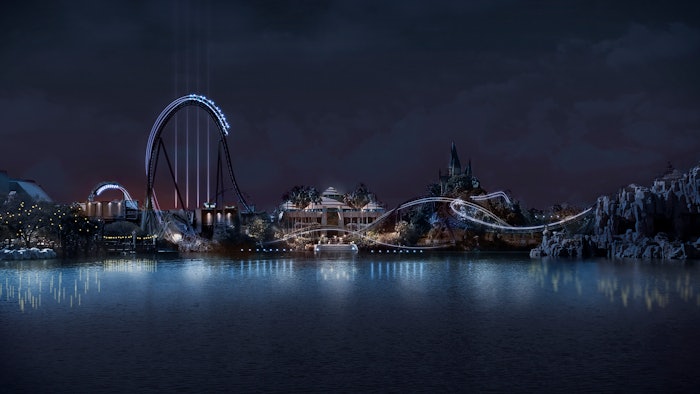 Universal Orlando Resort wants meeting and event planners to brace themselves for excitement.
Florida's fastest and tallest launch coaster will be unleashed at Universal Orlando Resort in 2021 with the debut of Jurassic World VelociCoaster. This new species of roller coaster will raise the bar in extreme roller coaster design and become the ultimate experience for coaster enthusiasts and thrill-seekers. Spanning more than 4,700 feet of track and reaching heights of up to 155 feet, the coaster's maneuvers will have guests twisting and soaring above land, barrel rolling just inches above water, speeding through near-misses and launches within the paddock, and more … with just a lap restraint holding them in place.
The new roller coaster will be the next exciting addition to Jurassic Park at Universal's Islands of Adventure, making it the perfect venue to experience an after-hours themed event. Attendees will come face-to-face with life-size dinosaurs in incredible theme park experiences, including Jurassic Park River Adventure, where a leisurely raft ride turns into a daring eight-story plunge to escape a ferocious T-Rex.