---
'The big comeback we've all been waiting for!'
---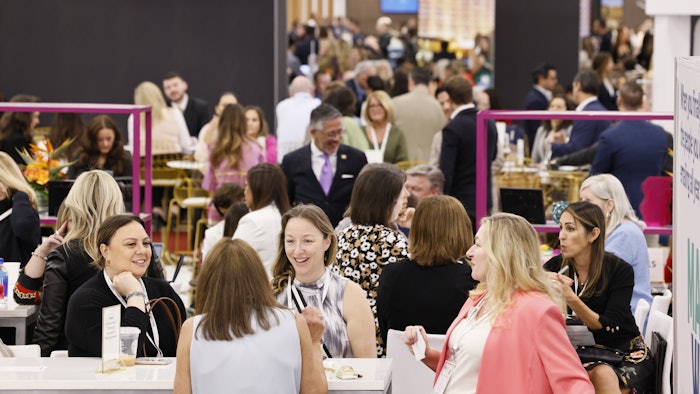 IMEX America 2022 exceeded expectations in a whirlwind of new experiences, new connections and reconnections, packed schedules and aisles awash with activity. Hailed as a welcome return to form for the global meetings industry, IMEX America 2022 saw 12,000 suppliers and event professionals from our global business community come together on our expanded show floor, a floor 45% bigger than 2021. 62,000 buyer-exhibitor appointments were made over three amazing Mandalay Bay days. The irrepressible IMEX buzz was most definitely back!
"It's great to be back at IMEX this year, it feels busier than ever. It's exciting to have so much interest in Arizona from both domestic and international meeting planners. They're looking for unique experiences to elevate their next meeting, and we are positioned to deliver just that."
Ronnie Collins, director of sales, Visit Phoenix
"People have money to spend, and they have business to bring. I got leads today for 2028 that originated from meeting at IMEX last year. To have people all in the same place makes a big difference. It's like bringing the horse to water instead of trying to find it."
Craig Jarrett, director of global corporate incentive and charter sales, Royal Caribbean International
"I'm absolutely impressed with the setup, the size, the number of attendees and the very good appointments with concrete business. Conversations are going in the right way. Hopefully contracts will be signed very soon."
Christoph Tessmar, director, Barcelona Convention Bureau
"This year we sponsored the IMEXrun and that created a lot of touchpoints. We've gotten a number of citywide leads at IMEX, which for us is groups larger than 1,000 using the convention center and at least three large hotels. One of the leads is a large tech company very impressed with our sustainability practices—one of the values of our city."
Lacy Garvey, manager of meeting and convention sales U.S., Destination Vancouver
The yearning for learning was palpable across our education program, with "standing-room only" a common refrain throughout the week—from Smart Monday, powered by MPI, to the hundreds of education sessions running throughout the exhibit hall. New experiences ranging from Encore's seismic Break Free to the Listening Lab's reflective one-to-one consultations characterized the depth and scale of insight and inspiration open to IMEX America attendees.