---
Motivation, meditation, movement
---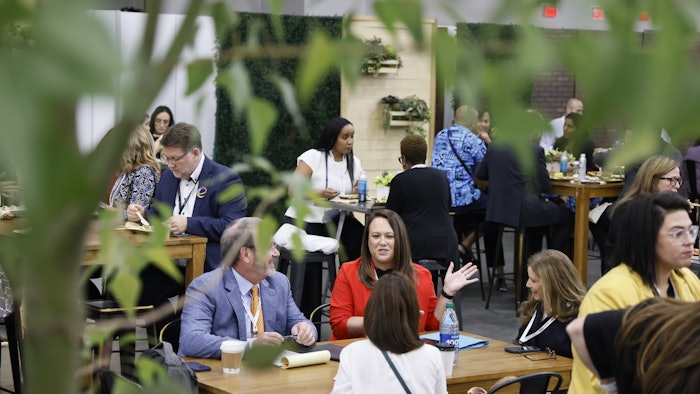 Our newly expanded exhibit hall allowed our Inspiration Hub (sponsored by Visit Detroit) to go (literally) to great new lengths and host the new Hitsville, Spirit of Detroit, and Motor City theaters, the new-to-IMEX-America Listening Lab, the Thinkers Studio, More Than Experience from DRPG and Maritz, and the IMEX-EIC People and Planet Village.
Beyond the exhibit hall, the Be Well Lounge offered guided meditation from Leadership Solutions International, and a new deep relaxation space supported by In House Physicians. Step counts are always off the scale show-time, but making a sport out of it were the hundreds taking part in the Maritz Global Events Sustainability Challenge (presented by Caesars Entertainment and powered by Heka Health) and in the IMEXrun (developed by VOQIN and sponsored by Destination Vancouver). New opportunities to sweat included PCMA Foundation's Orangetheory HIIT and Bodyweight Bootcamp.
"I found the mindfulness session I attended very helpful. Now things are picking up, it can be overwhelming. The speaker encouraged us to disconnect for five minutes, then go back and feel refreshed."
Mary Wu, Contract Director, Convention Management Resources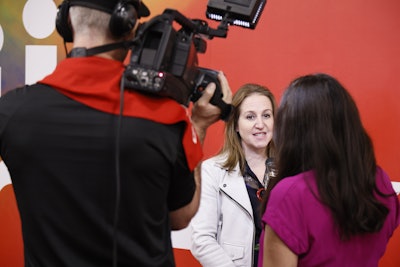 Sustainability and DEI were key themes at IMEX America, with a full program of education and inspiration running under our Respect for People and Planet banner. As a team, we celebrated being awarded MeetGreen's Visionary status, the Trade Show Executive Grand Award for Most Commendable Green Initiatives, and the achievement of Platinum Certification for the EIC's Sustainable Event Standards. And we focused on inclusion through our new AVoice4All program, She Means Business (created by IMEX and tw magazine, supported by MPI and sponsored by Discover Puerto Rico) and sessions including the Google Experience Institute's Neu Project launch.
"Having talked about disruption as a tool for business transformation for so long, we're now seeing what that really means. Many of these lessons are positive, innovative and long overdue. Two concepts I take from this week are belonging and freedom of choice."
Carina Bauer, CEO, IMEX Group