---
Every corner of the globe
---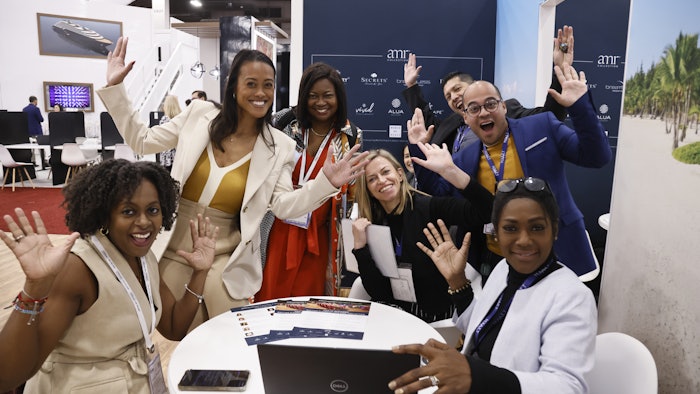 Every corner of the global meetings industry is brought together for IMEX, from the largest group of faculty members in the world for the Faculty Engagement Program, to hundreds of students, our future leaders, here for the IMEX-MPI-MCI Future Leaders Forum. Spectacular (and sold-out) celebrations included the MPI Foundation Rendezvous, SITE Nite North America, the EIC Global Recognition Awards and LGBTA MPA's Opening Night Networking Reception.
"This to me is a relationship business. It doesn't make any difference what you know. It's who you know that helps get the job done. We meet those people here at IMEX."
Mike Nesbihal, President, WorldWide Meetings and Events
"There's just not a moment to stop, because people are talking, reconnecting and seeing everyone for the first time. It's the benefit of meeting in person again."
Laura Mitchell, Director Destination Services, Los Angeles Tourism and Convention Bureau
"We've certainly all got our steps in this week. The size of this year's show is a function of many in the industry being able to travel and plan meetings again, and to do so with certainty. This week felt like the big comeback we've all been waiting for."
Ray Bloom, Chairman, IMEX Group
We hope you had a sensational IMEX America. Intense, inspiring, immersive—it was a resounding demonstration of an industry bouncing back with renewed purpose, passion and power. We loved seeing you there—thank you for making it one IMEXamazing week!
See you again in just six short months for IMEX in Frankfurt 2023, May 23-25, or this time next year for IMEX America 2023, October 17-19.