---
Harnessing the power of hydrogen in Rotterdam
---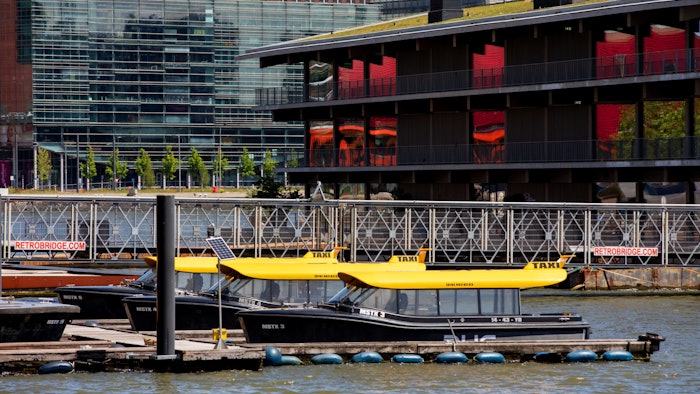 Jonas Brendelberger and his colleagues hope to achieve a massive, positive impact on the climate by doing more than just separating waste at home. Brendelberger, co-founder of zepp.solutions, is one of the project leaders on the first hydrogen-powered water taxi, which was christened during the Rotterdam World Port Days in early September.
The hydrogen-powered water taxi dovetails nicely with the ambitions of Watertaxi Rotterdam: zero emission by 2030. It is also compatible with the goals of the Port of Rotterdam and Rotterdam city council. Both organizations want to turn Rotterdam into the hydrogen hub of Europe.
"To us, too, Rotterdam is a hub. Driving through the city and its port, you can spot opportunities for hydrogen everywhere," said Brendelberger. "Plus, Rotterdam is home to our test location, our incubator: RDM Rotterdam. This is the site where students and industry come together."
Also in September, the hydrogen training vessel of the Shipping & Transport College was christened. Next up: the first commercial hydrogen-powered plane, which will depart from Rotterdam to London, its final destination.
>> rotterdammakeithappen.nl
>> Booth E2019