---
Business with a touch of Colombian local culture
---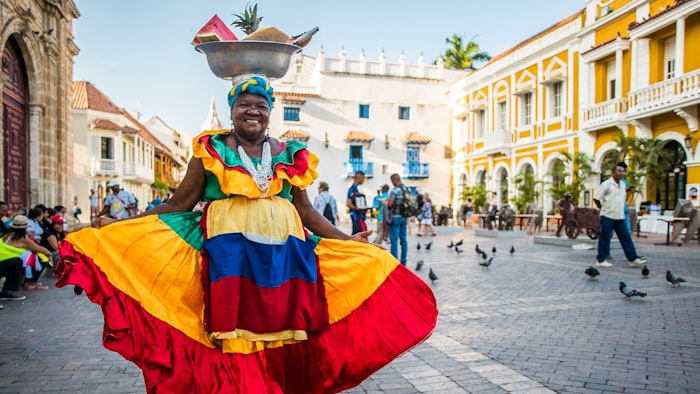 Colombia is a popular spot for meetings and events because of its easy travel access, efficient event infrastructure, competitive prices and excellent local service, but also for its unique natural and sustainable experiences. ProColombia, the agency in charge of promoting tourism in the country, has identified more than 50 incentive experiences.
The capital city, Bogota, graces international corporate events, meetings and conventions with a cosmopolitan air. Whether the meeting is being held at traditional venues such as Corferias or the Agora Convention Center, or at non-traditional venues such as the Luis Angel Arango Library or the ECCI El Dorado Theater, visitors can enjoy the city and get in touch with the local community.
Medellin, the city of eternal spring, has become one of the most innovative cities in the world. Visitors can enjoy meeting sites such as the orchid farm in the botanical gardens, which can host up to 4,000 people for a cocktail party. The planetarium and Explora Park are two other unique options.
In Cartagena de Indias, planners can hold a themed dinner party at an ancient square or even at the San Felipe de Barajas Castle, a colonial fortress, or at the Cartagena de Indias Convention Center. The city has been at the forefront of Colombia's image transformation, positioning the country as a destination that offers experiences beyond conventional events.
>> procolombia.co/en
 >> Booth D3018