---
Clearwater Beach is a destination for everyone
---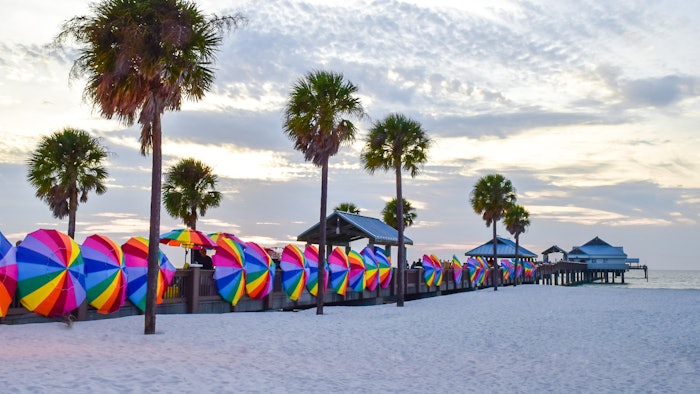 It's all happening in St. Pete/Clearwater Beach, the most popular tourism destination on the Gulf of Mexico.
Inspired by the destination's abundance of sunshine year-round, the "Let's Shine" campaign from Visit St. Pete/Clearwater invites visitors to soak up every sun-drenched moment. The new campaign is fueled by adventure-driven moments that encourage spontaneity and authentic experiences.
Let's Shine highlights the destination as a place where every color seen is more vivid and every moment is more memorable. For example, St. Pete's Annual SHINE Mural Festival returns this fall for its eighth year. The event, held October 14-23, will feature 17 new murals in the arts district and local neighborhoods surrounding St. Pete's downtown. Artists are encouraged to use walls as canvas, illuminating the power of art in public spaces. 
Another artful event is the annual Sanding Ovations Master's Cup on November 17-20, a master sand sculpting competition. Ten master sculptors from throughout North America, Europe and Asia will compete for the chance to win the Master's Cup. Spectators will enjoy live music, food, a craft market and a children's area featuring sand sculpting lessons.
>> visitstpeteclearwater.com
>> Booth C4219