---
Accor offers net zero carbon calculator
---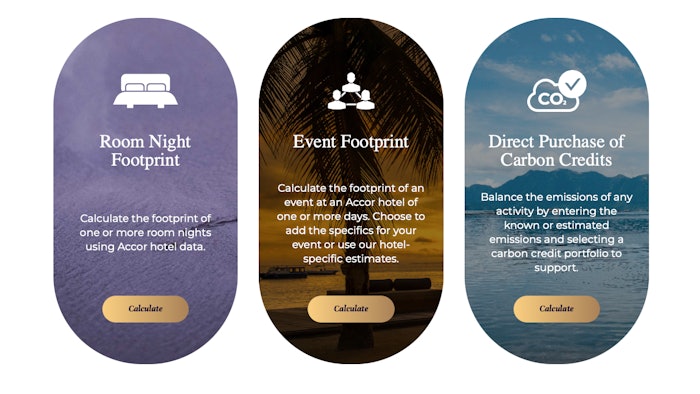 The science today is clear: The world has a carbon problem. Greenhouse gasses from human activity are building up in the Earth's atmosphere faster than nature can absorb them. These emissions are heating the planet and driving climate change.
Each year Accor hosts guests who seek hospitality to live, work and play. Accor follows the latest science and is prioritizing the reduction of its environmental footprint to preserve the planet and its resources for future generations. Accor has set ambitious targets to reach net-zero carbon emissions by 2050 with a program for hotels to reduce their footprints.
Accor invites meeting events professionals to calculate the carbon footprint of their Accor experience by using their calculators for room night footprint and event footprint.
>> group.accor.com/en
>> Booth E1354