---
Maritz offers event design ideas in the Inspiration Hub
---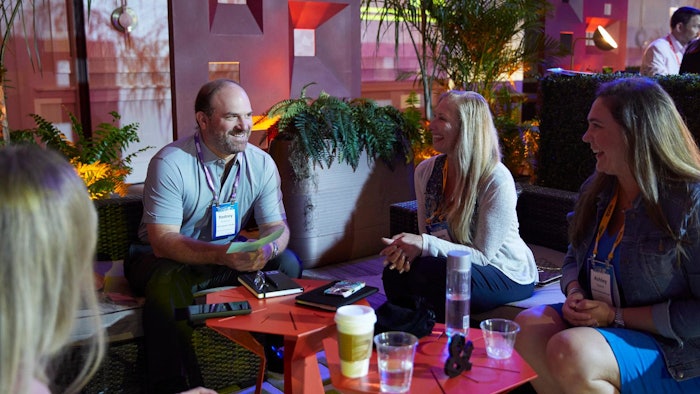 Attendees are approaching events with significantly different expectations post-pandemic, so event planners must incorporate the right content and networking opportunities to get attendees out of their offices and on an airplane.
This year, as Maritz Global Events approached their signature event, NEXT&, they ensured attendees had a significant say in their experience. Maritz listened carefully and implemented the following:  
Attendees chose from six meta trends during registration to customize their content and experience. They were also encouraged to "take over" during their customized half-day session.
Clients wanted more time with peers, so Maritz planned an entire track for them to collaborate, including casual networking time and content sessions.
Maritz gave clients and supplier partners their own customized track, so they each had plenty of time with the Maritz Global Events team.
Maritz added networking opportunities for new attendees, so they could get to know the Maritz team and clients. 
Supplier partners wanted more information on Maritz Global Events team members, so Maritz had digital boards that included team member information and added roles/departments to name badges.
Supplier partners loved the freedom to explore, flexible networking options and informal setting in 2021, so Maritz kept the event space flexible with the Hospitality Hub accessible to everyone and incorporated new casual networking opportunities.
Want more attendee inspiration? Attend the Maritz Global Events session at IMEX America this year, "What if Your Attendees Designed Your Event?" to learn how delegate ownership is the next big thing and how to design events that inspire attendees to reach their own goals. You'll find their sessions in the Inspiration Hub - More Than Experience Lab on Tuesday and Wednesday at 12 p.m.   
>> maritzglobalevents.com
>> Booth D3406