---
Brandlive believes in the power of the showrunner
---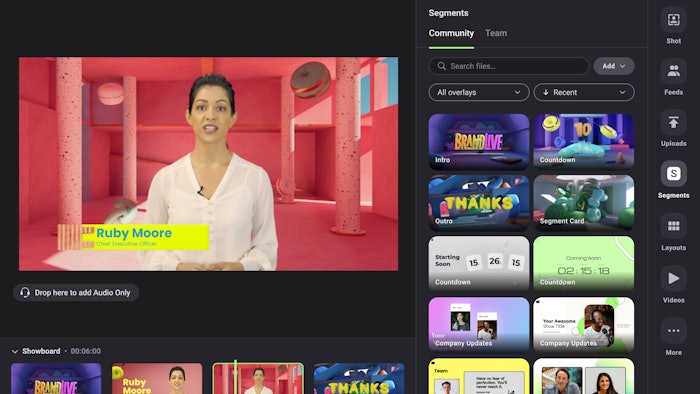 Executing an impactful virtual event or webinar requires many things, all with an event showrunner leading the way. By having one person calling the shots, Brandlive knows that the run of show will be better executed, allowing for speakers to perform at their very best and the audience to truly hear the message.
There are five ways that showrunners can executive effective events:
1.    By choosing a theme for the event—and sticking to it. The best brands theme their webinars front to back; the casting, message, graphics, set, music and energy all work together.
2.     By making bold and aligned creative decisions. For example, music can be a perfect way to cut between segments or graphics to add some more personality to a webinar. 
3.     By being deliberate about segment lengths. Exceptional showrunners know how to keep speakers focused on their topic, or to gracefully start to wind down a conversation when they are exceeding their time limit.
4.     By keeping the event fresh and dynamic. Within segments, make sure that the shot changes every 15 to 60 seconds, depending on the segment's content or who is speaking.
5.     By providing opportunities to ask questions throughout. This technique keeps people engaged, drawing the audience in and making them feel a part of the story in real time.
>> brandlive.com
>> Booth C4560