---
Stop by Break Free for inspiration and conversation
---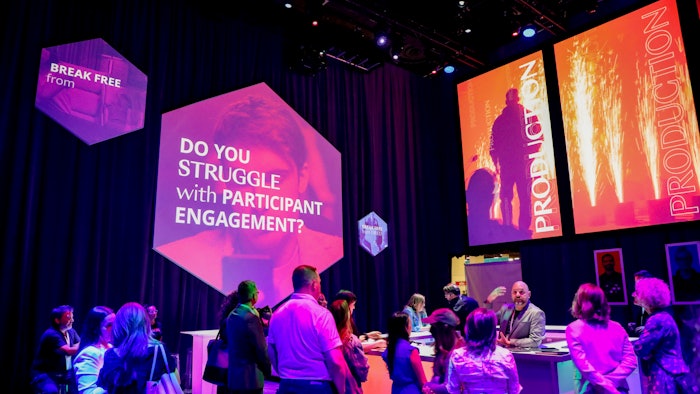 Before you leave IMEX America, be sure to take a break and visit Break Free, a journey of transformation, the immersive brand activation by Encore in partnership with IMEX. Designed to inspire meeting professionals to champion innovation and change, the experience confronts the audience with not only the realities of environmental devastation and inequality in the world, but examples of how organizations like IMEX have made changes to address issues around social impact and sustainability.
At Break Free, participants are confronted with staggering statistics around sustainability, DEI and transformation.
The average event participant contributes almost a quarter of a metric ton of CO2 emissions per day at a conference
70% of event speakers worldwide are men
58% of managers say they must reinvent their organization to survive, yet 75% of transformation efforts fail to deliver
But the stats don't stop there. IMEX steps in to inspire by showcasing the dramatic changes they've made around sustainability, demonstrating that it can be done.
In 2021, IMEX America achieved a 95% landfill diversion rate for convention center activities
The show is single-use plastic free, and qualifies as a waste-free event
In 2021, the show achieved 57% female and 43% male speaker parity
"The big questions in Break Free are around supporting change in our organizations," said Amanda Armstrong, senior vice president of brand and community engagement at Encore. "We believe in the power of events to transform, and that event professionals are in the power seat. As partners, both IMEX and Encore want to ensure we offer solutions to support them as strategic leaders and arbiters of change."
>> encoreglobal.com
 >> Booth C4470