---
The warmest of welcomes and a world of wonder awaits
The heartbeat of the global business events community is back better than ever!
---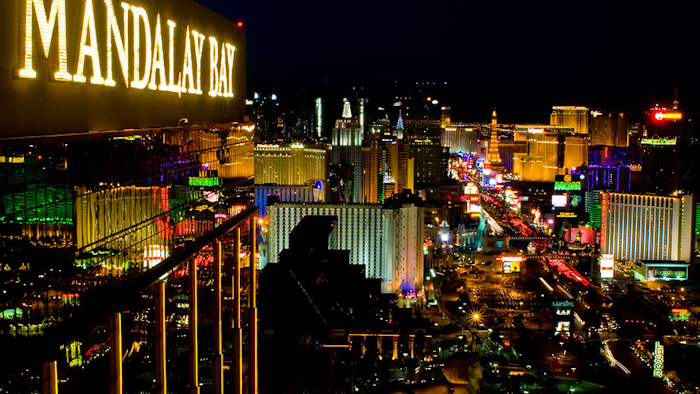 From our brand new venue to brand new experiences and brand new exhibitors, there's much that's changed since IMEX last lit up Las Vegas. But there's one thing that hasn't changed—the very warmest of welcomes from us, your IMEX family, to the show at the very heart of the business events community.
We've used our "downtime" to plan finger-on-the-pulse education programming, sensational social engagements and countless opportunities to connect. All underpinned by a rigorous health and safety plan, this year's IMEX America is designed to create the best show experience possible. One where you can safely and effectively do business with our expansive lineup of global exhibitors.
Our lineup includes destinations from Austria to Australia, Malta to Morocco, Spain to Singapore, Rwanda to Scandinavia, Germany to Japan. Our US and Canadian exhibitors, major international hotel brands and smaller boutique hotels are all back out in force. And you'll see our biggest lineup yet of event tech providers.
Smart Monday, powered by MPI; MPI Keynotes; Association Leadership Forum, created by ASAE and sponsored by Amsterdam Convention Bureau; Executive Meeting Forum, sponsored by Caesars Entertainment and Notified; She Means Business, created by tw, supported by MPI and sponsored by Visit Fort Worth; and the Inspiration Hub are all back with a bang, joined by new events and initiatives including the IMEX-EIC People and Planet Village, Corporate Focus and the intriguingly named Relaxation Reef (created by Leadership Solutions International).
Brand new education tracks from trends and future foresight to purposeful recovery to creativity in communication, deliver the essential knowledge you need right now via a myriad of seminars, workshops and deep dives.
We can't wait to see you at our 10th anniversary show—whether it's for an early-morning dash along the Strip for the IMEXrun developed by Voqin and sponsored by Simpleview, catching up over cocktails on Drai's spectacular pool deck for the MPI Foundation Rendezvous, or clocking up the miles for the Maritz Global Events Wellbeing Challenge presented by Caesars Entertainment and powered by Heka Health.
Start planning your IMEX America now.
Visit IMEX America News Central for more articles.