---
An environmentally friendly swap
---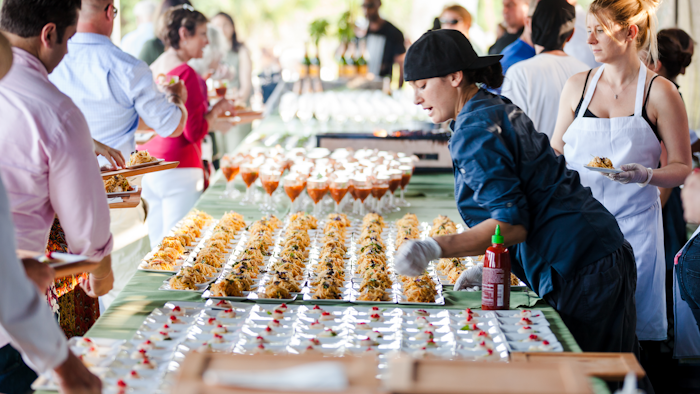 Photo credit: Papp Photo
When meeting planners are seeking eco-friendly, community-focused touches for their next event in The Palm Beaches, they should consider products that will leave a lasting impression.
For example, Swank Specialty Produce, Loxahatchee, Florida, offers an off-site experience or meeting planners can attend one of the farm's several themed, multi-course, on-farm dinner series events, typically held on select dates from December through May. Fresh ingredients from the farm can also be found at many local restaurants, including Florie's at The Four Seasons, Sassafras and Elisabetta's.
Another responsible event option is Tellus Products, based in Belle Glade, Florida. Housed in a facility powered by a mix of renewable energy from sugarcane and solar, this innovative packaging company is one of the most efficient and environmentally sustainable manufacturing facilities of its kind. The company upcycles leftover sugarcane fiber into packaging and foodservice products for a healthier planet. Their products take less than 84 days to break down, offering an eco-friendly alternative to plastic.
>> thepalmbeaches.com
>> Booth C1009
Visit IMEX America News Central for more articles.