---
The definitive deep-dish experience
---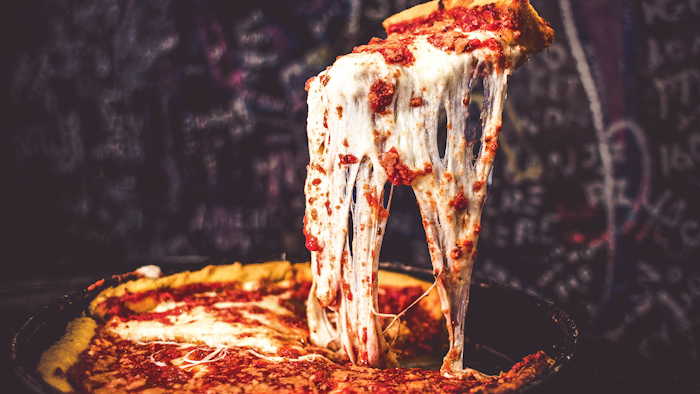 Lip Smacking Foodie Tours is excited to announce its first foray into Chicago with its new, decadent deep-dish pizza tour. The tour company makes it effortless by providing immediate seating with VIP service at the three flagships that put deep-dish on the map in the city.
Chicago-native and Lip Smacking Foodie Tours founder Donald Contursi, who grew up on the city's most iconic dish, has created the ultimate tour that enables guests to skip long wait times. Tour guests enjoy pizza delivered fresh out of the oven in only 10 minutes, rather than the customary 45 minutes. They can also take leftovers with them to enjoy again later.
The tour's stops represent a who's who of the deep-dish world: Gino's East on Superior Street with its fabled graffiti-clad walls and celebrity clientele; Pizzeria Uno on Ohio Street, which claims to be the originator of the deep dish; and Lou Malnati's on Wells Street, famous for its butter crust crowned with lean sausage that covers the entire circumference of the pizza. All are an easy stroll from one another in the vibrant Magnificent Mile area.
The tour is priced affordably at $89 per person. An optional $35 beverage package provides a different Chicago beer pairing at each stop.
Lip Smacking Foodie Tours are offering two Las Vegas tours exclusively for IMEX participants on Monday, November 8 – taking in both Downtown and the Strip. Details here.
>> lipsmackingfoodietours.com
>> Booth D3422
Visit IMEX America News Central for more articles.