---
A nod to history and a look toward the future
---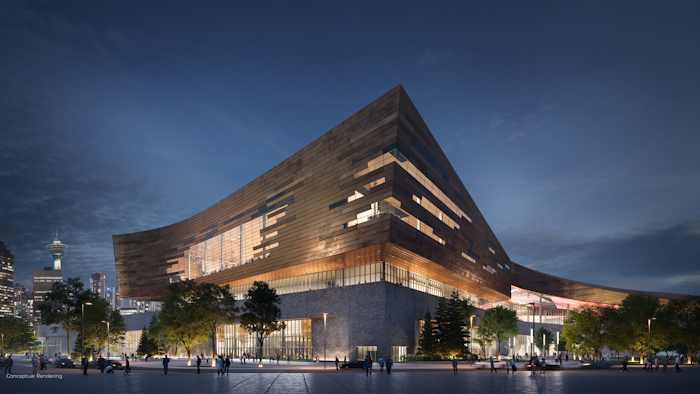 An expansion to BMO Convention Centre—Calgary's premier meeting and convention venue since 1982—will significantly grow and modernize the facility and enable Calgary to host major conventions on a global scale.
The BMO Convention Centre, a division of Calgary Stampede, is on the south side of downtown Calgary. A rigorous competitive process led to the selection of the design team: Stantec, Populous and S2 Architecture.
"This iconic facility will activate the city year-round and pave the way for Calgary's Culture and Entertainment District, creating new space for residents and international event attendees to co-exist in a dynamic, authentic, inspired space," said Michael Lockwood, senior principal at Populous.
The expansion, which will be complete in 2024, will include more than one million square feet of total floor space, including 350,000 square feet of contiguous exhibit space; 80,000 square feet of meeting space; and Calgary's largest ballroom at 50,000 square feet.
Using best practices in conference facility design, the interior spaces will be ample and adaptable; meeting rooms will be wired for instant connectivity; flexible breakout areas will facilitate human connections; and outdoor spaces will invite attendees to experience natural surroundings, diverse amenities and Calgary's famous western hospitality.
>> venues.calgarystampede.com/bmo-centre
>> Booth D1407 and D1609