---
Innovation and technology top of mind for EventMB
---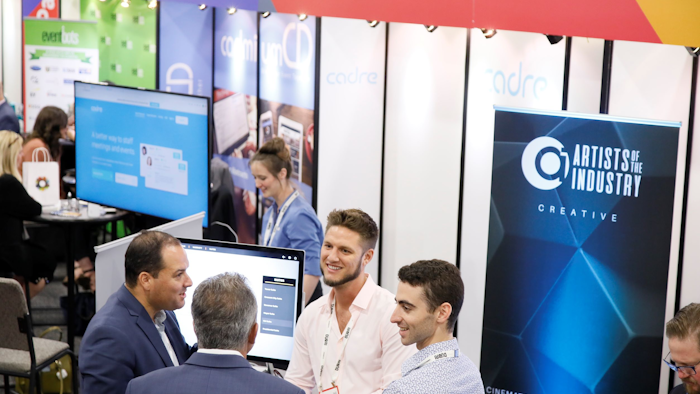 As IMEX's official tech media partner, EventMB is going from strength to strength for its return to in-person events.
The EventMB team is delivering innovative educational sessions across IMEX America. Today the EventMB Event Innovation Lab™ will teach you how to stay one step ahead of the competition, with tips on event execution, engagement, design, and monetization.
EventMB will be on the show floor on all three days of the main event, with special appearances at both the Hyatt and the Hopin booths, offering short takeaway-filled sessions focused on making the best use of technology to power hybrid events and providing bite-sized research.
Don't miss this opportunity to connect with the EventMB team in person at the show!