---
Sustainable events don't just happen, they are planned
---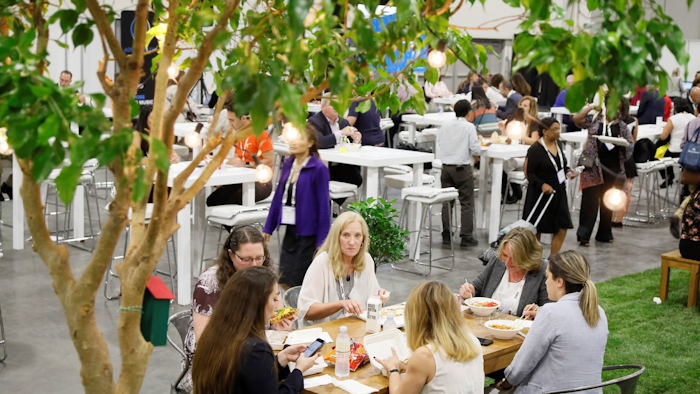 By Eric Wallinger, MeetGreen director of sustainability and IMEX sustainability consultant
Despite the many changes and headwinds of the past two years for our industry and planet, sustainability remains at the heart of IMEX America. We understand the tremendous value of convening in person comes with a responsibility for managing and mitigating our impacts to the highest degree possible. Our team couldn't be more grateful to meet safely and sustainably in 2021 and we are excited to be integrating our many long-time sustainability initiatives for the first time at the Mandalay Bay Convention Center and with MGM Resorts International.
In both natural and social systems, we talk quite a bit about the concept of resilience, which refers to a capacity to recover from difficulties. IMEX America has worked hard over the years to help nurture and support this characteristic in our own event. For example, sustainability planning and internal stakeholder engagement occurred several years ago, at the very onset of the sales and site selection process in 2018, mapping Mandalay Bay operational capacity against IMEX America's sustainability, goals, values and key performance indicators. In fact, our first official "green stakeholder" meeting lasted for four hours in January 2019, encompassing all departments at Mandalay Bay. By comprehensively establishing the importance of IMEX America's sustainable event initiatives, the stage was set well ahead of the unexpected disruptions, cancellations, and challenges connected with COVID-19.
Doing so exponentially helped ensure our vision for a safe and sustainable event to endure largely intact into November 2021. In nearly every category, ranging from our sustainable menu, service ware, signage, environmentally preferable products, to back-of-house waste sorting, composting and food donation program, we have been remarkably surprised at the degree to which these programs and initiatives were able to remain intact and resilient within our event.  
IMEX America truly is a learning laboratory of sustainability best practices. While you are at the show please visit IMEX-EIC People & Planet Village and be sure to keep an eye out for our IMEX America 2021 Sustainable Event Report coming in the new year to see the quantitative results of our collective efforts this week. Thank you for helping to make IMEX America 2021 at the Mandalay Bay Convention Center our most sustainable yet!
>> imexamerica.com/whats-on/csr-and-sustainability
>> meetgreen.com
>> IMEX-EIC People & Planet Village Booth C0634