---
Pandemic and the younger generation bring changes to event workforce
---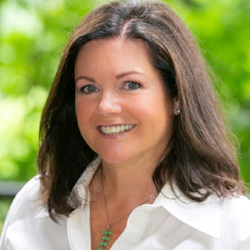 Call it what you will, "The Great Resignation" or "The Big Quit." It all means the same thing: The work force is shifting and the event industry—like every other industry—must find a way to adapt.
Meg Fasy is founder of EventsGIG, an online talent marketplace for freelancers to connect with organizations. She told those gathered at Monday's session, "The Future of Work: Shift Happens," that the workplace for everyone, including the event industry, is changing fast.
"Four million Americans left their jobs in the month of July," she said. "By the end of July, there were 11 million open slots."
Most of those are people between the ages of 30 and 45. On the younger side, Fasy said they want their life to be their top priority, not their job. Closer to 45, their lives are changing, kids are moving out of the house and they are looking to develop their life in a different way. Whatever the reason, Fasy said, the change is here to stay.
"Initially it felt like everyone was just trying to run away from the typical 9 to 5 job," she said. "But now it feels more intentional. The reality is people want to create a different life. 
Remote work is the No. 1 reason most people are leaving their old jobs, Fasy explained, but it's not the only reason.
"Work-life balance is no longer a term, it's work-life integration," she said. "It's not about trying to fit in a life around your crazy work schedule. It's about integrating work into your life."
This change in attitudes means the event industry must learn to change its own attitude, Fasy said. And the time to act is now.
"People are leaving—they're jumping out of this industry," she said. "If we don't start making changes on how we view the event industry and how we work within the event industry, we're going to start becoming an aging industry. People are not going to want to join our industry. They are not going to want to work the hours we've all worked."
To that end, Fasy said the industry needs to look what she calls the four A's of building talent:
Ask your team about their experience, skills and interests.
Assess the roles you will need in the next month, the next year and the next three years.
Allocate and shift people into new roles. Invest in them and their training.
Acquire the roles you cannot fill strategically. Use agencies and gig workers to fill those roles.
 The reality of corporate event planning, according to Fasy, is that budgets are flat, costs are expensive and new types of events—hybrid and digital—can often require more staff than a live event. Add to that the unpredictable nature of COVID-19 and a talent shortage across the entire event supply chain and you've got a recipe for a perfect storm of problems.
"Gig workers are the name of the game," Fasy said. "If you aren't looking at how to incorporate gig work into your teams, you're going to get stuck."