---
'Conferences and events are curators of human wellbeing'
---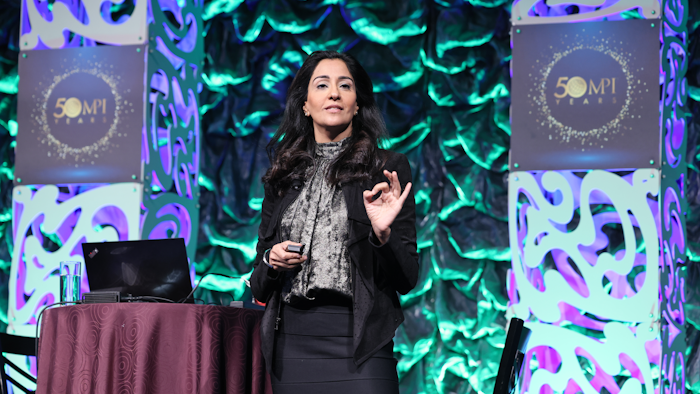 Smart Monday, powered by MPI, was a dedicated day of pre-show learning. The day launched with a keynote by Dr. Shimi Kang, an award-winning Harvard-trained medical doctor, researcher and neuroscience expert. In her session, "Navigating Opposing Realities: 21st Century Stress and Innovation," Shimi highlighted how event professionals understand the fundamental link between face-to-face experiences and mental health.
"You are all mental health professionals—you know that we need meetings, we need conferences, we need information," Kang said. "It's important to have this as part of our human experience. Conferences and events are curators of human wellbeing."
The power of nature to boost wellbeing and improve the event experience was the focus of "Nature of Space – An Ecosystem for Event Success." Janet Sperstad, faculty director at Madison College, delivered a deep dive into her recently released Nature of Space IMEX whitepaper. She offered guidance on how to deliver live event experiences that "quench the thirst for personal connections and community."  Her research details ways of adapting nature's best lessons to create a successful event, such as the use of lighting, space, and environmental features to inspire innovation.