---
Event Designers donate brainpower to Right To Play
Right To Play is the first beneficiary of the #DESIGNforGOOD challenge.
---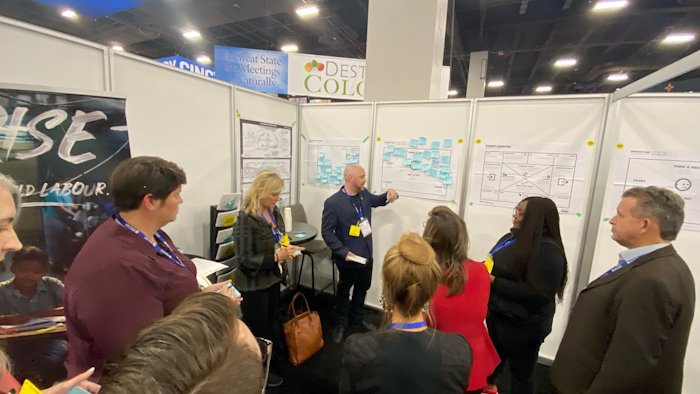 Since launching the new book DESIGN to Change on Smart Monday, Event Design Collective converts thinking into doing for Right To Play (RTP). IMEX America visitors can observe and take part in the design of RTP's new event in several design sprints. This way, (future) event designers can volunteer their time and donate to a charitable goal while appreciating event design in action.
Right To Play now has access to the brainpower of event designers on site and online contributing to the #DESIGNforGOOD challenge.
Events are the most important fundraising opportunity for Right To Play. In the past, the organization has experienced firsthand how vulnerable events can be.
By bringing this project to the epicenter of the events industry at IMEX America, Right To Play gets a phenomenal gift from the event design community, harnessing the power of play and event design using the #EventCanvas to enable the design of multiple prototypes for new audiences for Right To Play as they approach their 25th anniversary. 
Engage in event design using the Event Canvas methodology today and tomorrow in the #DESIGNforGOOD Event Design Studio, booth C1719.
>> edco.global
>> Booth C1719