---
Long-awaited convention center expansion breaks ground
---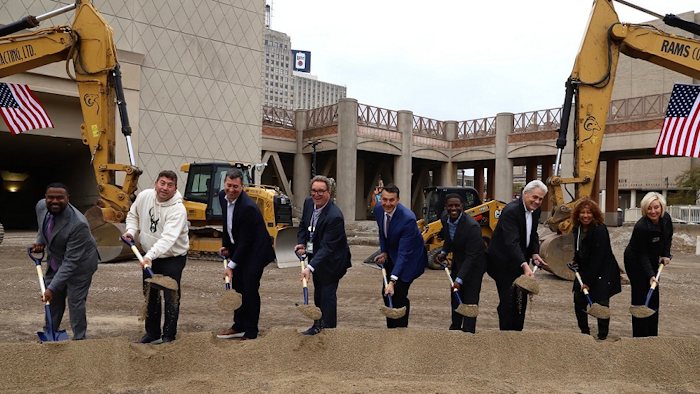 The Wisconsin Center District (WCD) has broken ground on the construction site for the convention center expansion. The Wisconsin Center, situated in the heart of downtown Milwaukee, is the hub of convention business in Wisconsin and is ideal for trade and consumer shows, conventions, banquets, business meetings and celebrations.
Currently, the Wisconsin Center offers 188,695 square feet of contiguous exposition space and 37,500 square feet of ballroom space, accommodating up to 1,000 vendors and 10,000 guests. More intimate spaces are available for groups as small as 10.
With a planned Q1 2024 open date, the expanded Wisconsin Center will offer 445,000 square feet of total convention space. That space includes a rooftop ballroom with a terrace overlooking downtown Milwaukee; a 300,000-square-foot exhibit hall; 24 additional meeting rooms for a total of 52; a minimum of 400 indoor parking spots; and six new loading docks. The project includes modernizing the existing facility's interior as well.
>> visitmilwaukee.org
>> Booth D2927