---
Creative and secure events
---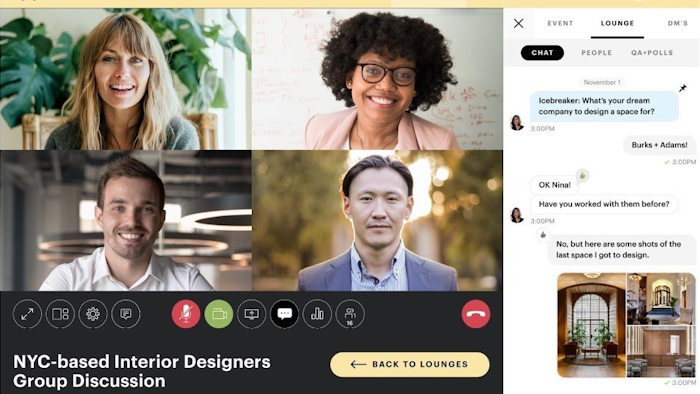 Convene, a provider of premium virtual and hybrid events with a network of meeting, event and workplace locations, has enhanced its virtual and hybrid meetings and events product, Convene Studio, by embedding the Amazon Chime software development kit (SDK) voice and video capability into the product. By integrating with Amazon Web Services to use the SDK, Convene's breakout sessions are now hosted on a custom-built player. Users stay within the platform for breakout sessions and have an easier experience, and there is greater reliability and security with full SOC-2 compliance.
With these enhancements, the company offers new breakout session capabilities with no software downloads required; reduces the complexity to onboard breakout moderators because moderation controls are within the event site; improves speaker video resolution and clarity; and creates an improved viewing experience for panel discussions.
The company's hybrid events also offer all components of hybrid meetings and events from a single provider, including physical locations, a virtual platform, production services and event technology, with dedicated teams managing the on-site and remote experiences.
>> studio.convene.com
>> Booths C0214 and D3412