---
Comprehensive compliance for COVID-19
---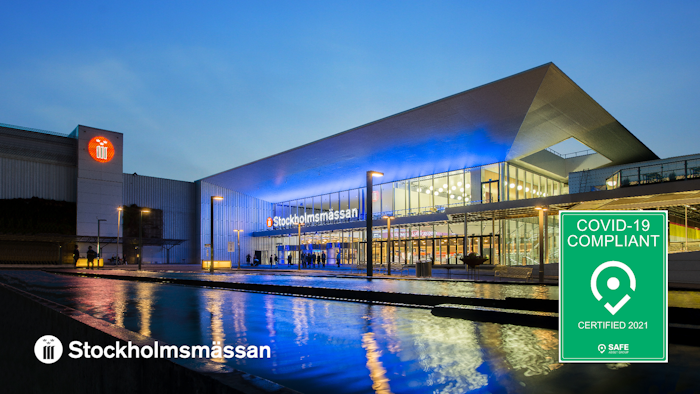 As part of preparations for reopening its trade fair operations, Sweden's largest trade show organizers, Stockholmsmassan, the Swedish Exhibition & Congress Centre and Gothia Towers, Elmia and Easyfairs, underwent a certification process this summer to safeguard the quality of their infection control routines for COVID-19. This work is part of a collaborative project called Vi Ses Säkert, which the facilities initiated at the start of the pandemic.
The international certification process developed by the Safe Asset Group ensures that the facilities' preparations and routines for managing COVID-19 have been approved as "COVID-19 Compliant." The assessment aspects include everything from management systems, risk analyses, signage and access to hand-sanitizing stations, to training and safety routines.
In 2021 the Safe Asset Group also certified the Messukessus trade fair facility in Finland and RX France, one of the world's largest trade fair organizers, which arranges events in France, China, India, Italy, Mexico, Russia and the United States.
>> stockholmsmassan.se
>> Booth F3009