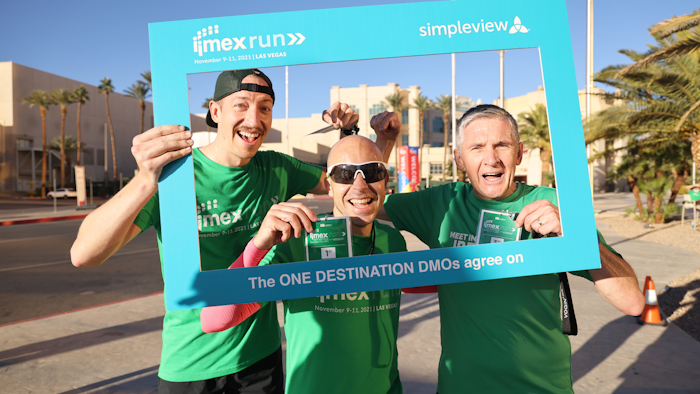 IMEXrunners had a fabulous time at the IMEXrun yesterday morning. It was a hot, hot, hot (never has a water station been more welcome!) but amazing experience. Is there a better way to start an IMEX day? We don't think so...
The three fastest men were:
1. Juan Manuel Fernandez, Mediapro, Spain
2. Max Long, Duke Energy Convention Center, US
3. Mike O'Shaughnessy, Wallace Travel Group, Ireland
The three fastest women were:
1. Danica Tormohlen, SISO, US
2. Kate Cardoso, HMI Performance Incentives, US
3. Marina Benz, FA Korese Convention & Event Service GmbH, Germany
Developed by VOQIN, sponsored by simpleview, with water kindly supplied by Proud Source.