---
Custom gift boxes increase attendee engagement
---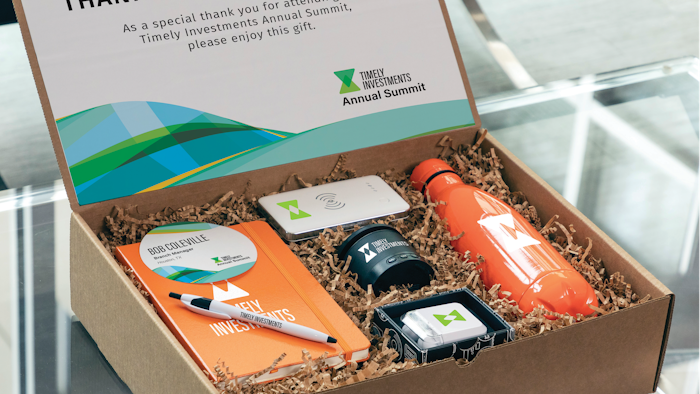 If there's one thing people love, it's getting a surprise package of gifts they enjoy. That's why custom gift boxes that include event-branded items are one of the trendiest ways to show appreciation to every attendee for participating in your event.
The advantage of custom gift boxes is that they can feature virtually any type of apparel, personalized gift or event-sponsored item you'd like. They are also a great way to keep everyone engaged and actively participating in your event.
When creating your box, start with a theme. For example, a conference "coffee break" box could include a branded travel mug, locally roasted coffee and a Bluetooth speaker to play some relaxing tunes. A "happy hour" box can include a personalized game board, snack mix and a cocktail kit to help foster conversations between peers in an imaginative way.
Whether your event is fully virtual or hybrid, every attendee deserves a fun, memorable experience they'll remember long after your event is over. Use a branded gift box to help bridge the gap and amplify the excitement at your event.
>> pcnametag.com/curated-gift-boxes
>> Booth D3528