---
Pro tip for corporate holiday gifts: Order now
Choosing holiday gifts in 2021 is going to feel a little different than in previous years, due to manufacturing and shipping bottlenecks.
---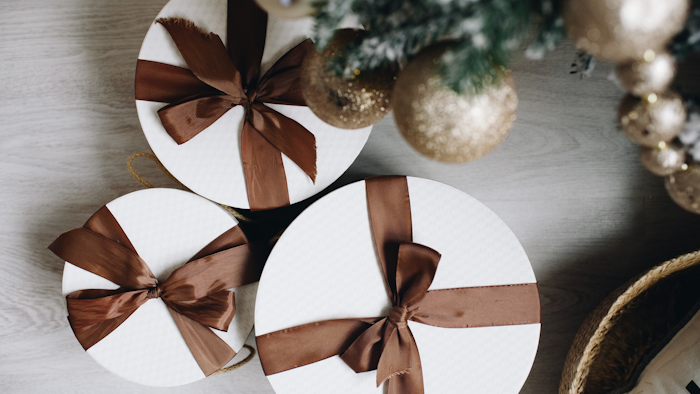 By Sue Pelletier
Prevue recently spoke with Dale Denham, president and CEO of the Promotional Products Association International about holiday gifting trends.
Prevue: What do you see trending for the upcoming holiday season?
Denham: We are seeing a high demand for alcohol-related VIP gifts such as bourbon and wine sets, and food gifts also are very popular. Also in high demand are high-end travel bags and executive-style backpacks. Tech items including portable battery chargers and even Bluetooth headphones remain a favorite for executives, as well as high-end coolers.
Prevue: Are there other gifting trends planners should be thinking about?
Denham: One of the trends that picked up significantly last year was "kitting" of multiple gifts together into a single branded package. The value of the unboxing became a significant factor in VIP gifting last year such that the receiving the package became a part of the experience.
Packaging and kitting add cost and complexity to the order but create a higher end experience that is remembered for many years. Even if there is only one gift in the package, high-end packaging is also trending. 
Prevue: When would you suggest planners order their holiday gifts? 
Denham: While traditionally inventory has not been an issue, that's not the case right now. Some vendors are already out of inventory and others might have inventory today, they could get in a big order and it will be gone tomorrow. Blankets were a popular gift in 2020 and a lot of vendors had deep inventory, but by mid-November, they were gone. So it's time to order now—or there's a chance you may not get what you want.
>> prevuemeetings.com
>> Booth E1821