---
Proud Source partners with MGM and IMEX
---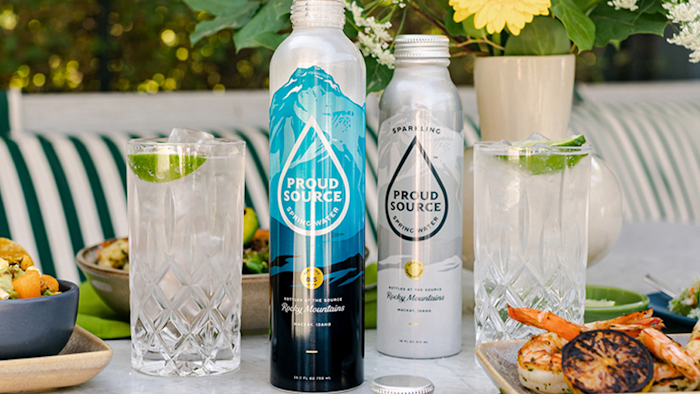 Consumers are increasingly demanding more responsibility and sustainability from the brands they love. Joining forces with MGM Resorts and IMEX, Proud Source Water is making a significant step forward in expanding the availability of another sustainable option for consumers.
"We are extremely excited to partner with MGM to share a sustainable bottled water solution with IMEX attendees," said Proud Source President and Co-founder C.J. Pennington.
To celebrate the partnership, Proud Source is offering a 10% discount on all first orders from meeting planners and business organizations. Simply reference IMEX when ordering to receive the discount.
Proud Source Water is on a mission to be the most transparent bottled water company in the world. Its natural alkaline spring water is bottled at the source in infinitely recyclable aluminum. It is filtered by thousands of layers of ancient rock, leaving minerals and electrolytes that deliver a crisp, refreshing taste.