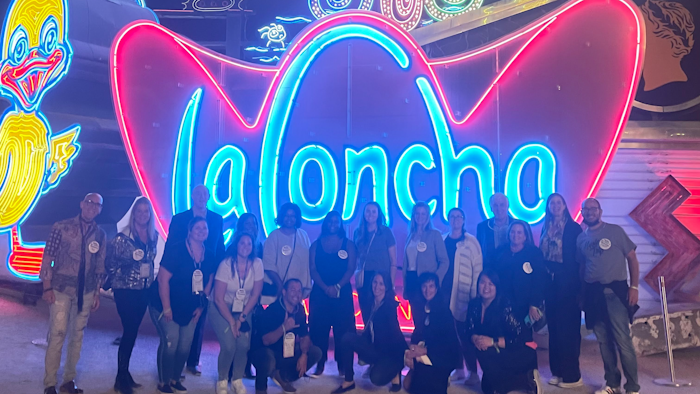 Mystery Trip, an independent corporate events company that has built custom team-bonding experiences since 2009 for major brands including Gitlab, Google, L'Oreal and Deloitte, on Monday announced the launch of Mystery Games, an innovative hybrid team-building solution designed to forge meaningful connections between remote employees.
Through hybridizing virtual and tactile, in-person components, Mystery Games drives team bonding and engagement. To engender shared surprise, a package of client-selected and game-specific items is first shipped directly to participants who receive instructions not to open them until the event. Then, on game day, players compete to win prizes.
With six games launching at IMEX America, more will be announced soon. Current titles include:
Minute to Win It ­– Inspired by the NBC show, players accomplish off-the-wall objectives such as putting M&Ms into a cup using a straw for suction
Game of Games – A combination of mini-games including "Scattergories"
Photographic Scavenger Hunt – Players compete to find random objects and complete silly tasks
Family Feud – Inspired by the classic game show, the team who responds with the most popular answers wins
Pub-style trivia – A five-round pop culture Q&A game
Holiday and company-themed games – "Mysterious Spooktacular," "Office Olympics," etc. 
"Since the most effective team bonding events involve in-person, experiential components, we carefully crafted each Mystery Game to capture the same delightfully unique nature of our live offerings," said company Founder and Chief Mysterious Officer Dave Green. "While in beta, our games showed immediate results for clients seeking engaging new ways to drive camaraderie between employees." 
"We're delighted that Mystery Trip chose IMEX America as a platform to launch their new team bonding experiences—the business events community is in for a real treat," said IMEX Group CEO Carina Bauer.