---
'It felt so good to be back!'
---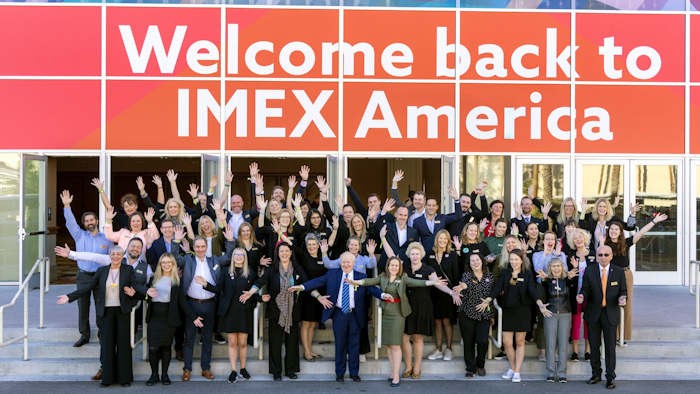 Our homecoming 10th-anniversary show saw 8,605 suppliers and event professionals from the global business events community make a joyous return to IMEX America at its brand new Mandalay Bay home. Making around 50,000 buyer-exhibitor appointments over three fabulously feel-good and productive days.
"This is the first time in a long time I've attended an event with such an international reach—it's great to see people here from across the world. I'm currently planning for 2022 and 2023 and have meetings on behalf of my US association clients with destinations in Europe and Asia."
Bill Lemmon, director of sales, strategic events, meetings and incentives, MCI USA
"I already have blisters! I have a full diary and have specific RFPs to discuss with destinations including the Caribbean and Europe."
Liz Scholz, director, global accounts, HelmsBriscoe
"A client we have been building a relationship with for over 10 years chose IMEX America as the place to confirm a 6,000-delegate event for an international medical association in 2022 as it was the ideal opportunity to meet face to face and sign the deal."
Andrew Swanston, head of sales, conferences and events, ExCeL London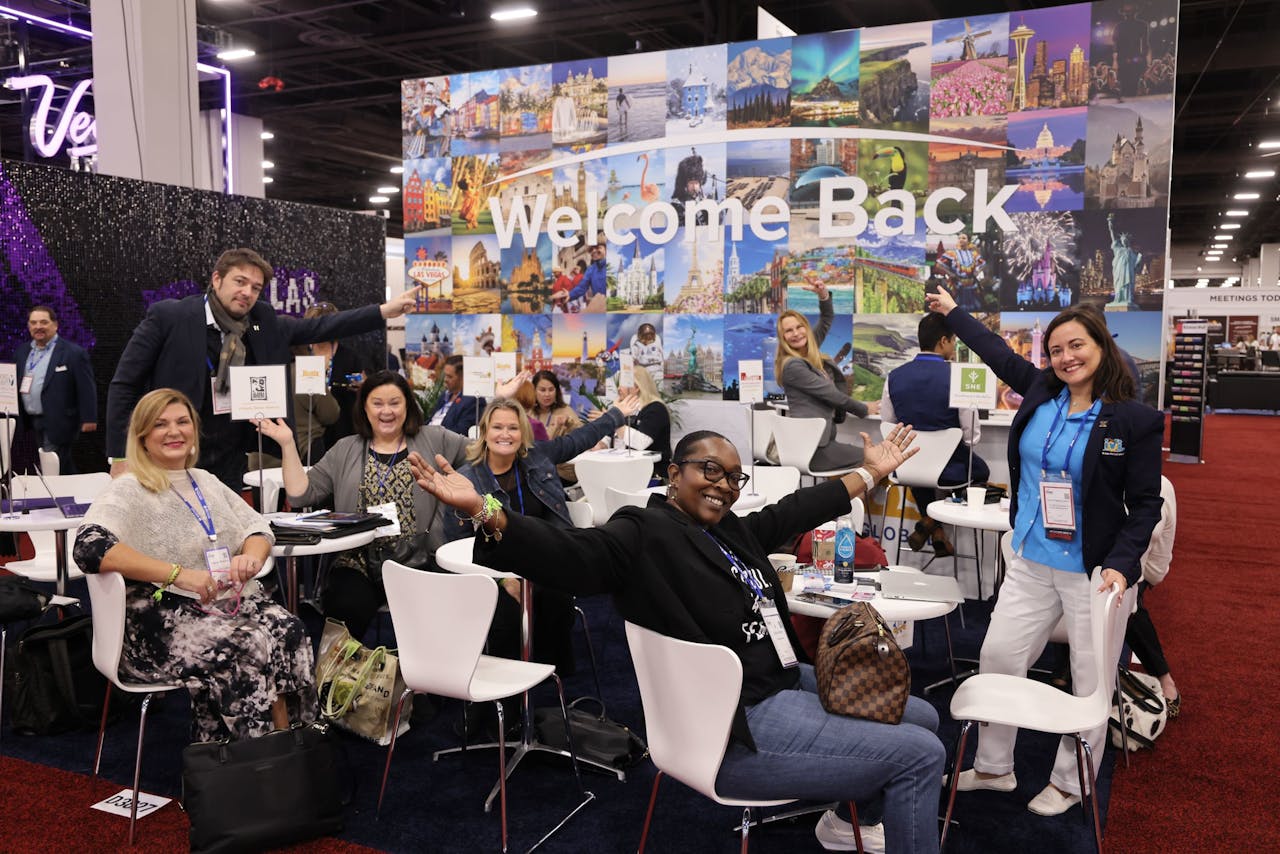 We were blown away by the enthusiasm, warmth and sheer energy radiating from the show floor, with our exhibitors pulling out all the stops to welcome back buyers with clever digital displays, creative booth designs, and engaging appointments (and seriously good coffee!).
"IMEX America has exceeded expectations, just the quality of the show and the people here! It's amazing—and with a huge engagement factor. Since we're coming out of COVID-19, I think we really appreciate in-person touch points and IMEX set the table so that we can facilitate great meetings!"
Caroline Beteta, president and CEO, Visit California
Positivity (and nature-positivity) set the tone for the week's 200+ education sessions and activities. Whether sprinting down the Strip for the IMEXrun (OK maybe not sprinting—it was a little warm and there were [many] unexpected stairs), taking part in our new Corporate Focus program or browsing great green and CSR ideas at the IMEX-EIC People and Planet Village, the joy of the shared experience was palpable.
And for the first time, we beamed out education live from the show floor at BuzzHub live from IMEX America. Stellar speakers included Julius Solaris, Hopin; Juliet Tripp, Chemical Watch; wilderness explorer Daniel Fox; Nicola Kastner, SAP; Bob Bejan, Microsoft; Miguel Neves, EventMB; and Dax Shepherd, Smyle. If you missed our last broadcast, you'll be able to catch up on the recordings by registering here.
"We worked with IMEX the first year they came to Vegas—we haven't missed any shows except sadly last year. But this year we're back and it's so exciting to be back! The show has just been truly amazing. I have goosebumps just thinking about it and seeing everyone back on site and meeting in person."
Caroline Pidroni, head of Convention Bureau North America, Switzerland Convention & Incentive Bureau
It was an IMEX to remember, an IMEX that meant so much to us all, an extraordinary IMEX to celebrate the resurgence of our resourceful, resilient, and downright-amazing global business events community.
"What IMEX means to me now is fun, collaboration, peers, friends, and colleagues coming together—and a resurgence of the global events industry."
Carina Bauer, CEO, IMEX