---
Disney Meetings & Events Announces Innovative Collaboration with Kahoot!
New offering adds value and engagement to events hosted during the Walt Disney World Resort 50th anniversary celebration
---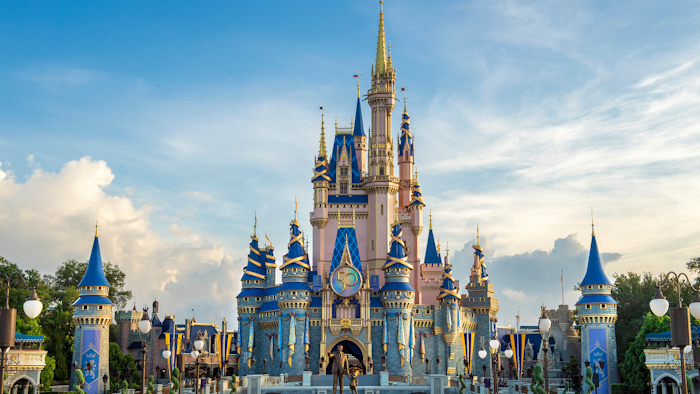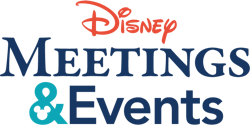 LAKE BUENA VISTA, Fla. (Nov. 8, 2021) – A new collaboration with Kahoot! offers another way for Disney Meetings & Events to add creativity through technology to functions at several Disney destinations in the U.S. Kahoot! is a game-based engagement platform that inspires friendly competition among attendees, ensures training information is retained and gives everyone a voice via audience participation features. In addition, reporting tools allow meeting planners to track progress, participation and knowledge to provide valuable insights.
Combining Disney's expertise in experiential meetings in immersive settings with Kahoot! technology takes presentations and attendee engagement to new heights. This new collaboration expands the Disney Meetings & Events mission to elevate meetings through custom solutions for hybrid and in-person events, while improving audience attention and retention in a fun way.
 More good news: In honor of the Walt Disney World Resort 50th anniversary celebration, Disney Meetings & Events and Kahoot! are extending the celebration with unique added value. Up to 50 clients who book a meeting between now and March 31, 2022, will receive complimentary access to a premium Kahoot! Event Gold account, including up to one hour of technical support from Kahoot! to use in connection with their meeting hosted at Walt Disney World Resort in Florida, Disneyland Resort in California, or Aulani, a Disney Resort & Spa in Hawai'i.*
"As company teams are beginning to gather in-person again, it's a great time to combine the Kahoot! experience with the magic of Disney to create truly awesome events," said Eilert Hanoa, CEO at Kahoot!. "With Kahoot! Event Gold, businesses can maximize engagement by gamifying their entire event, harnessing the power of friendly competition and play to help teams connect and collaborate in meaningful ways."
 "At Disney Meetings & Events, our goal is to provide innovative experiences using technology that enhances human connection," said Maryann Smith, Vice President of Sales, Services & Events at Disney Destinations. "Leveraging our creative ideas, custom solutions and experiential resources, we help inspire and motivate attendees. Adding an extra touch of magic goes a long way in creating a memorable event."
 To learn more or to book a meeting, visit DisneyMeetingsandEvents.com or call (321) 939-7129.
 About Disney Meeting & Events
Disney Meetings & Events has more than nine resort hotels in three North America locations with dedicated, world-class meeting and event venues. With more than 775,000 square feet of indoor and outdoor flexible meeting space, planners can create an unforgettable experience for their attendees in destinations at Walt Disney World Resort in Lake Buena Vista, Fla., Disneyland Resort in Anaheim, Calif., and Aulani, a Disney Resort & Spa in Kapolei, Hawai'i.
 About Kahoot!
Kahoot! is on a mission to make learning awesome! We want to empower everyone, including children, students, and employees to unlock their full learning potential. Our learning platform makes it easy for any individual or corporation to create, share, and host learning sessions that drive compelling engagement. Launched in 2013, Kahoot!'s vision is to build the leading learning platform in the world. In the last 12 months, 300 million sessions have been hosted on the Kahoot! platform by 30 million active accounts, with 1.9 billion participants (non-unique) in more than 200 countries and regions. The Kahoot! Group also includes Clever, the leading US K-12 EdTech learning platform, together with the learning apps DragonBox, Poio, Drops, Actimo, Motimate, and Whiteboard.fi. The Kahoot! Group is headquartered in Oslo, Norway with offices in the US, the UK, France, Finland, Estonia, Denmark and Spain. Kahoot! is listed on the Oslo Stock Exchange under the ticker KAHOT. Let's play!
*Complimentary access to one (1) Kahoot! Event Gold account and up to one (1) hour of Kahoot! tech support will be provided while supplies last to the first fifty (50) clients that sign a contract on or before March 31, 2022 for a new meeting with Disney Meetings & Events that satisfies the following criteria: (a) meeting must be conducted at Disney owned and operated facilities at Walt Disney World Resort, Disneyland Resort or AULANI, A Disney Resort & Spa; and (b) contract includes at least 50 guest rooms on the peak nights in the room block plus function space. Limit one (1) complimentary account per eligible client. Disney will determine the first fifty (50) clients based on the date and time of contract signature, in its sole discretion. Offer not valid for previous, existing or rescheduled meetings or contracts. Not valid in combination with other offers, discounts or promotions. Offer is for client's use only in connection with the Disney Meetings & Events meeting and may not be transferred, resold or used for other purposes.
The Kahoot! Event Gold account provides for unlimited Kahoots in connection with your Disney Meetings & Events meeting. Use of the Kahoot! Event Gold account and Kahoot! tech support services are subject to Kahoot!'s terms of use and privacy policy, available at trust.kahoot.com/terms-and-conditions and https://trust.kahoot.com/privacy-policy/.  Complimentary access begins 6 weeks prior to the meeting to support activities prior to the meeting (e.g., to generate pre-meeting excitement) and continues through 6 weeks after the meeting (e.g., to review Kahoot! gameplay analytics, send out post-meeting Kahoot! surveys, etc.). Complimentary access will be discontinued in the event you cancel or modify (such that you are no longer eligible for this offer) your Disney Meetings & Events meeting. For access beyond or upgrades to your complimentary access in connection with this offer, a Kahoot! Customer Support representative will be able to assist in identifying the best Kahoot! plan for you, which will be at your expense. Disney will not be responsible for your use of the Kahoot! Event Gold account or Kahoot! tech support services.
Subject to restrictions and change without notice.