---
IMEX reports sustainability success
The 2021 IMEX America meeting by the numbers.
---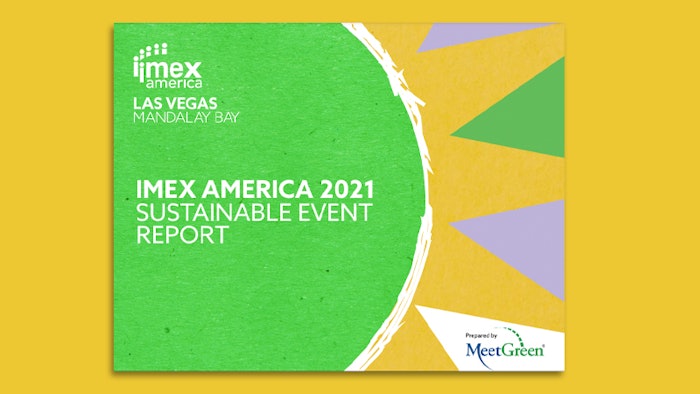 By Carina Bauer, CEO, IMEX Group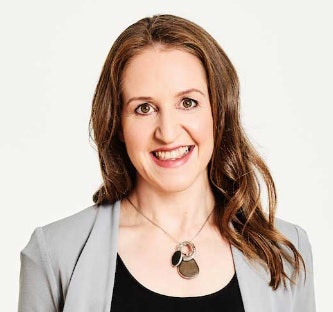 I'm delighted to share the results from the IMEX America 2021 Sustainable Event Report. Alongside the challenges of planning and delivering a COVID-safe event in 2021, we were also working for the first time with our new venue, the Mandalay Bay Convention Center, after 10 years at the Sands Expo. These factors make the results from this report even more exciting for our team.
I'm so proud of everybody involved in making IMEX America 2021 a success and want to thank all of our brilliant suppliers, our hosts Mandalay Bay and of course everyone that attended. Your efforts made this one of the most sustainable events we've ever run.
Some highlights include our greatest landfill diversion rate to-date of 95%. This along with our recycling, composting and donation efforts meant we again reached the industry threshold for a zero-waste event. Efficiencies gained in carpet management led to only 1% of carpet being sent to landfill and the rest either returned to inventory or recycled.
We experimented with new materials in some areas of the show such as Neenah conVerd paperboard and 100% polypropylene carpets. Our waterwise, carbon emissions menu coding and expanded plant-based options helped to reduce carbon impact and water usage. We also offset 100% of our convention center carbon emissions by supporting the Tribal Renewable Energy Fund.
We undertake third-party scoring and industry standards benchmarking, and we're thrilled to receive MeetGreen's highest level of achievement - Visionary - based on the MeetGreen Calculator 2.0.
Thank you for taking the time to read this report, I hope you discover some actions you can put into practice at your own events. And a special thank you to our sustainability consultants MeetGreen for measuring our sustainability efforts, preparing this report and for challenging us to do better each year.