---
Switzerland enacts safety measures
---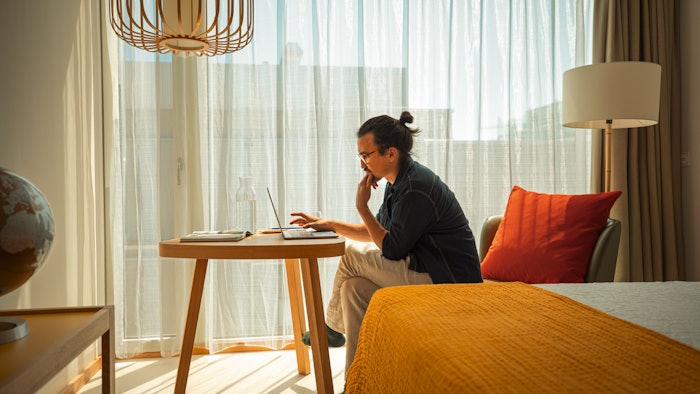 Nomad Hotel Basel
Dense forests, crystal-clear lakes and fresh mountain air; as a travel destination Switzerland offers not only pristine nature but also safety and a good health system. The country's tourism service providers are also taking special measures to protect their guests under the "Clean & Safe" campaign umbrella, supported by Switzerland Tourism.
In the accommodation sector, HotellerieSuisse, GastroSuisse and Switzerland's non-hotel accommodations interest group Parahotellerie Schweiz have developed specific measures to ensure the safety of guests.
These include hand hygiene, social distancing including designated transit and waiting zones and regulating the number of people occupying given spaces, cleaning and air circulation.
In addition, restaurants must also implement contactless payment and collect personal data for contact tracing (if needed)
For business events, the standards are specific. In addition to surface cleaning, hand hygiene and social distancing, meetings must ensure the following safety measures:
A face mask and gloves must be worn when setting tables with crockery, cutlery and glasses. Open cutlery trays are not permitted.
Those at particular risk must be offered appropriate protection.
Safety measures must be implemented at management level.
Events and gatherings for up to 1,000 people are again permitted. However, contact tracing must be possible at all times. Event organizers must ensure that the maximum number of people that may need to be contacted does not exceed 300. This can be achieved by dividing the venue into sectors.
The movement of people, seating arrangement and room layout, as well as the dimensions of the room and stage, must be planned to allow for sufficient social distancing. Floor plans, escape routes and walkways are to be designed with sufficient space for social distancing. Floor markings are to be used where necessary.
If the required distancing cannot be observed: an attendance list of participants, visitors and guests must be kept and retained for 14 days.
Suitable protective panels (plexiglass) are to be installed at help desks and information points.
Air circulation must be assured by regular and sufficient air exchange.
The safety guidelines outline protocols for a number of other tourism sectors, too, including public transportation, wellness and spas.