---
Prioritizing health and safety protocols
---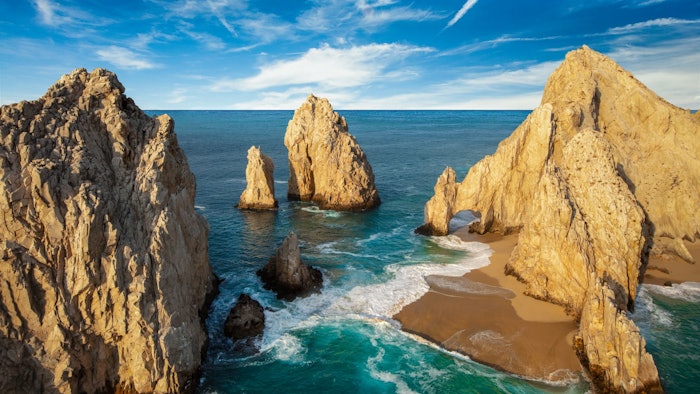 As part of its "A Safer Way to Get Away" effort, the Los Cabos Tourism Board has partnered with Intertek Cristal, a global health, safety, quality and security risk management business focused on the travel, tourism and hospitality sectors.
Los Cabos, which reopened to tourism in June, is assembling its health and safety efforts under its newly named initiative: A Safer Way to Get Away #LosCabosWithCare. These efforts include destination-wide guidelines and certifications to ensure the well-being of visitors and the local community at all touchpoints. Strict and consistent health and safety protocols have been implemented across the destination from the airport to hotels, restaurants, transportation companies and other service providers.
As part of Intertek's Protek Solutions for health, safety and well-being, the Destination Assurance program was established to support the hospitality industry in the coming weeks and months as the world recovers from the Covid-19 pandemic. The POSI-Check audit program addresses the current and future need to formulate and monitor an effective response to communicable infections in hotels, restaurants and places of business around the world.