---
Free your mind in Thailand
---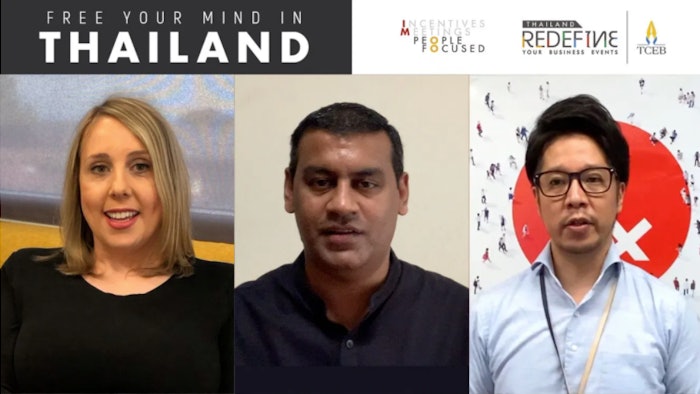 Inspired by the positive psychological impact of travel, the Thailand Convention and Exhibition Bureau has created a new video campaign in hopes of sparking creativity and innovation by freeing the mind.
Redesigning event experiences and business models through uncertainty calls for bravery, ingenuity and investment. Even if it seems as though no one has definitive answers to what our future might bring, we can collectively agree that the right content and meaningful engagement strategy can drive the new future of meetings and incentives
The campaign video features three international buyers sharing the moments they have experienced in Thailand. As they reflect on the past, they will remind viewers of the tenacity required to manage crises and the elation that comes with celebrating successes.