---
IMEX America 2023: 'The appetite for business is stronger than ever'
---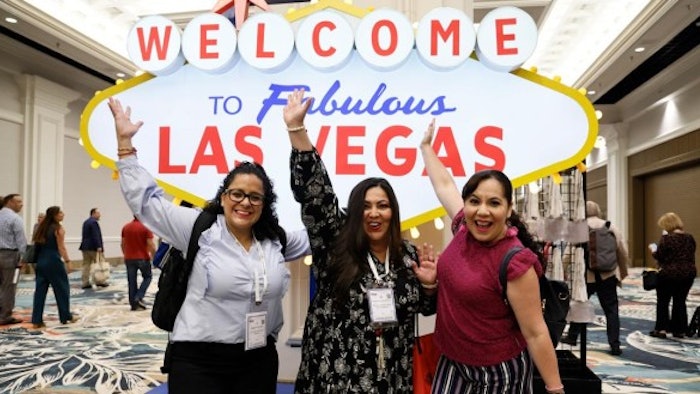 Responding to a widespread desire for high value, face-to-face connection, this year's IMEX America focuses on asking people "Are You In?" The resounding reply from many buyers and suppliers from around the world so far is: Yes! 
Just weeks after registration opened, well over 3,000 global buyers had already registered for the award-winning trade show, taking place October 17-19 at Mandalay Bay in Las Vegas. 
Exhibitor interest has also been enthusiastic, with more than 40 new exhibiting companies so far contracted. The upswing signals that the North American and global events industry is finally shaking off the suffocating effects of the pandemic to focus on nurturing new business pipelines and market opportunities.  
Global exhibitors expanding show presence 
Increased engagement from previous and new North American exhibitors means the area of the show dedicated to the USA is set to be bigger than ever. Arizona, Boston, Chicago, LA, Miami, New Orleans, San Francisco and Seattle have all expanded their booth space and Denver will have its largest ever booth. MGM Resorts is also increasing its presence with the MGM Grand Las Vegas recently recognized as the largest single hotel in the world.  California, Detroit, Orlando, Omaha and Montreal are among the U.S. destinations investing in sponsored activations at the show. 
Destinations from across Europe and the Middle East are strongly represented. They include Czech Republic, Greece, Hungary, Ireland, Malta, Monaco, Spain and Dubai. Wales is among the destinations exhibiting for the first time. Likewise, Asia Pacific makes a marked return to the show with Seoul, Tokyo and Taiwan among those confirmed so far. 
Alongside the global destinations, all the major hotel groups will be present including Accor, Hilton, Hyatt, Four Seasons, Marriott, Radisson and Wyndham.  
With the event technology sector going through massive change in recent years, including the rapid adoption of AI, attendees will discover a wide choice of providers offering event platforms, chatbots, analytics and apps designed to respond to current market needs. Cvent, EventMobi, Fielddrive, RefTech and STOVA are among the tech companies confirmed so far.  
Learning program raises tough topics
The award-winning show's learning program has been simplified and redesigned to enhance show floor meetings between buyers and suppliers. Tahira Endean, head of programming at the IMEX Group, explains: "This year we're testing plenty of new short-form formats; we've challenged our speakers to create presentations that are engaging and instantly usable to meet the new ways that people want to learn or consume information. Short. Snappy. Entertaining. Easy to remember and digest … these are the buzzwords of our education programming right now.
"And with Human Nature as the IMEX Talking Point for 2023, we've intentionally crafted our program to deliver a balance of both personal and professional growth opportunities. Shaping the program this way recognizes that we bring the 'whole of ourselves' to a business event. It encourages attendees to embrace a growth mindset and dive deeper into their own humanity to help us all build better human connections and focus on positive change across the industry," says Tahira. 
Guidance for first-timers
Carina Bauer, CEO of the IMEX Group, says: "We know that face-to-face events are where some of the most significant and valuable business conversations take place, so we carefully design both the online and IRL aspects of IMEX America to facilitate that.  And, from the demand we're currently seeing from both buyers and suppliers, the appetite to meet and do business together is quite remarkable. 
"As well as welcoming returning friends and industry colleagues from around the globe, we recognize that our sector has evolved, bringing with it many new faces, in particular. So, this year we're helping first-timers come together," Bauer said. "We're offering support, advice and ideas covering everything from how to plan meetings at the show, how to dig into education or decide what to wear, where to eat and who to meet!"