---
Powering up for a powerhouse show: IMEX America 2023
---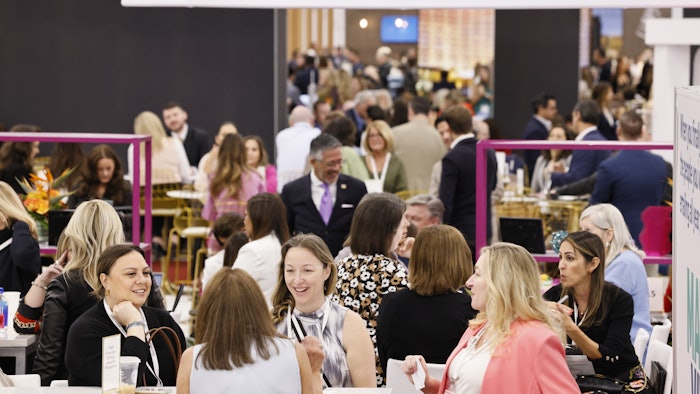 September means just one thing here at IMEX HQ—powering up for a powerhouse IMEX America.  Making final plans, fine-tuning details and getting ready to roll out the IMEX red carpet to welcome you to our fabulous Las Vegas home, Mandalay Bay.
Look forward to connecting with your global events community in and around our Mandalay Bay exhibit halls, donning your dancing shoes (golf shoes, platforms or sneakers, depending on your social event choice) and boosting your personal and professional development.
Expect the A to Z of the global events destinations, venues and suppliers—from Abu Dhabi to Zurich, Aman Resorts to Z Hotels, Bizzabo to Zenus. Explore the line-up of 3,300-plus exhibitors from 180-plus countries using our easily searchable Exhibitor Directory.
Stepping into the Las Vegas spotlight are headline events including Association Leadership Forum, AVoice4All, Corporate Focus, ELX Forum, Executive Meeting Forum, She Means Business, Smart Monday powered by MPI—and stellar MPI keynotes.
Running throughout the show are drop-in education sessions at our multi-theater Inspiration Hub and at Encore, Maritz Global Events and DRPG curated spaces. Plus, Google Xi are back at IMEX with their groundbreaking CoLaboratory focused on experience design and the principles of belonging.
We cannot wait to see you, whether it's at PCMA Foundation's early morning HIIT session, clocking up the miles for the IMEX Wellbeing Challenge, sprinting down the Strip for the iconic IMEXrun, cutting a dash across the dancefloor at the MPI Foundation Rendezvous, getting your 70s groove on at SITE NITE North America, applauding success at the EIC Global Awards Celebration or teeing off at Bali Hai for the MPI IMEX America Golf Tournament.
Association Leadership Forum is created by ASAE and sponsored by Amsterdam Convention Bureau. AVoice4All thought leadership in association with Destination Toronto. Executive Meeting Forum is hosted by Caesars Entertainment and sponsored by Three Forks Ranch. IMEX Wellbeing Challenge is designed by Maritz, sponsored by Harrah's Reimagined and powered by Heka Health. IMEXrun sponsored by the Netherlands Board of Tourism & Conventions and Amsterdam Convention Bureau and powered by PRA. Inspiration Hub sponsored by Webex. MPI Foundation Rendezvous sponsored by Caesars Entertainment. She Means Business is a joint IMEX and tw magazine event, supported by MPI.