---
Essential education, only-in-Vegas experiences
---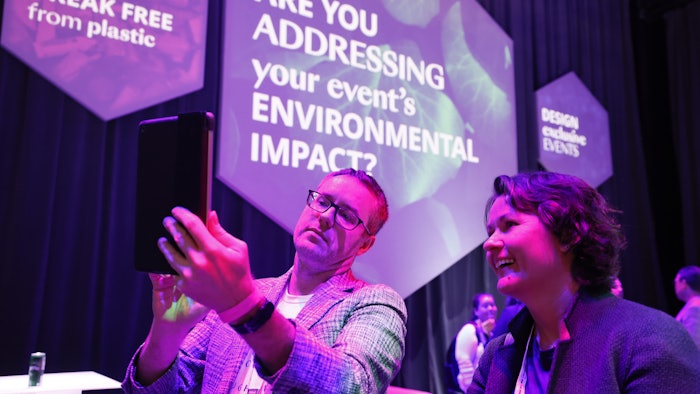 If you've ever wanted to explore the untapped potential of AI, unlock your big-deal energy, transform your company culture, design for human flourishing, unleash your creativity and elevate your career—look no further than our free and future-focused education program.
Or, if you'd like to see the world like never before, wander an out-of-this-world wonderland, sample the city's sensational food scene, experience the latest iteration of luxury or embrace the unique and unexpected—book yourself on one of our exclusive tours from the Sphere, Area 15, Lip Smacking Foodie Tours, Fontainebleu Las Vegas and Mystery Trip.
Immerse yourself in exhibit hall education from DRPG and Maritz, MPI and Google Xi. Stop by the Encore booth for a fireside chat. Follow up a thought-provoking tech talk with a restorative wellness clinic. Flit from a film-makers workshop to a meet-the-authors book club. Focus on your personal development with a one-to-one coaching session—or focus on future development with a ground-breaking seed talk.
Our Inspiration Hub, sponsored by Webex, is your focal point for trending-topic, drop-in education throughout the show—and is also home to the CSR and sustainability-led IMEX-EIC People & Planet Theater, sponsored by Destination Canada.
Search our event program by track, topic, location or if you're clocking up the credits, by ICCA Skills, CMP or CSEP points.