---
In conversation with Storycraft Lab's Naomi Clare
---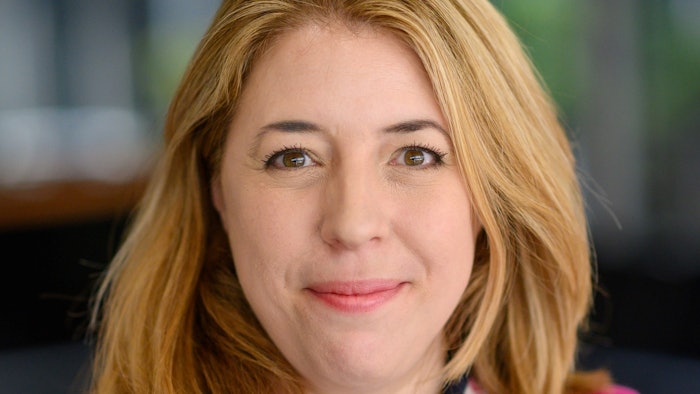 Our IMEX News editor catches up with Storycraft Lab Founder and CEO (and IMEX America speaker) Naomi Clare Crellin to talk empathy, Experience Profiles and experience design.
Q. What's the story behind Storycraft Lab?
I launched Storycraft Lab to advocate for empathy in design and strategy. Often, I see experience design lose or reduce empathetic practice due to the speed at which we work, and the perception that designing for empathy takes longer.
I wanted Storycraft Lab to be an agency with a purpose and a toolset for designing with kindness, inclusion, compassion, emotion, understanding—all the things that comprise empathy. This has connected me to amazing humans who share these values. Together, we're making great progress toward tools and techniques that support the practice, rather than the performance, of empathy.
Q. What are the Storycraft Experience Profiles™?
They're audience archetypes built on a preferences model. Social, interpretive, learning and leadership preferences each have a role to play in the experiences we create. Each Experience Profile is made up of a Venn diagram of different preferences revealing unique needs and comfort zones. 
Experience Profiles can be used to elevate audience insights for the organizer, helping them to design for strategic outcomes. They support an elevated audience experience, by fostering co-creation, agency and engagement before and during the event.
Q. How were the Experience Profiles developed?
The Experience Profiles were developed as empathy design tools to introduce inclusive practice at speed and scale. Google's Xi community have helped to test the Experience Profiles and used them at their inaugural event earlier this year. The development process is iterative—as we learn we are developing and refining, and we are currently looking ahead to a 2024 update release. 
Q. What are the benefits (to event attendees) of completing an Experience Profile? 
The benefits begin with self-awareness and empowerment, giving clarity and intent to navigating sometimes complex programs and environments. Audiences continue to seek and value personalization. The Experience Profiles help to make personalization happen in a way that is feasible and accessible—by getting your audience involved in the process. 
With this awareness, attendees can create an agenda that reflects their goals, their sweet spot for preference and be better prepared to succeed in experiences outside their comfort zone. Attendees who have completed the Experience Profiles quiz are given a Trail Guide, essentially an event map that supports informed and intentional decision-making. 
The Experience Profile also supports connection and networking throughout the event. You can find like minds who share an Experience Profile or connect with your Creative Synergist, supported by an easy open into a first conversation.
Q. How can event organizers use the Experience Profiles of their attendees to improve the event experience?
As an analysis tool, Experience Profiles help event organizers understand their audience. They can be used at all stages of the process—to drive registration, to build awareness and FOMO (and even identify a brand-curious audience to target) and to tailor communication pre-event. 
Experience Profiles can be used for inclusive event design by ensuring there are options to accommodate different profile preferences, identifying opportunities to provide moments that resonate. In turn this helps your audience see an immediate value to their input.
Take up is high with response rates of between 50 and 60 percent. Tying the Experience Profiles to a year-round community management strategy allows for further refinement and iterative development. 
Q. What is your Experience Profile? Has knowing it changed the way you attend events?
My Experience Profile varies according to context—it's one of the reasons we encourage people to retake the quiz. When I'm planning for a business event and focused on my company's growth or leadership, I tend to receive a Thinker result. When it's a learning or professional development event, I'm an Adaptor. At a community event I usually receive a Creator score. So, I use the quiz to reveal insights that help me create the experience journey that makes the most sense for me. With that logic, I believe you could call me a Unicorn—but aren't we all unicorns really?
All IMEX America hosted buyers have been given the opportunity to create an Experience Profile and receive a personalized Trail Guide.